The pleasures and perils of freedom of movement in the age of Covid-19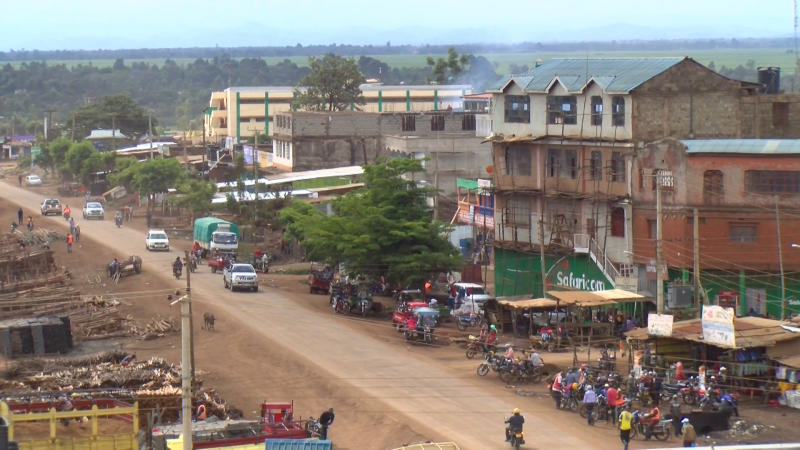 I made my occasional inter-county commute this week, buoyed by the considerably light traffic on Wednesday and the spirit of freedom that filled the air as we celebrated our Mashujaa Day. The Heroes' Day memorialises the valour of our founding fathers who, using machetes and home-made guns, drove the imperial British troops from our land in 1963.
In that spirit of freedom, I acquiesced to a lunch atop a building, off Thika Road, that I wouldn't have guessed was an eatery. I had a few destinations in mind, but I was willing to be derailed, just for once, to re-inspire the feeling when one was not driven by the dictates of a ticking clock and lockdowns.
"They have very nice chicken broth," said our new guide, another free spirit we encountered wandering in the thoroughfares of the locality simply known as "Kenyatta Road."
That's the gateway to my village, and Kenyatta II was on TV. "That's a very long speech," our guide lamented, "Just lift the curfew, bwana!"
I knew our guide a generation ago, when he was a small, scrawny lad. "I don't recall being short," he boasted, now that he is a towering man with a pouch in the belly. He said he's a broker for "just about everything," though his day job was accounting.
With the curfew on our minds, we shared our brushes with the law. "I have spent three nights in police cells. All my entire life, I had been arrested only once, in a police swoop," explained my other pal.
Our guide smiled cheekily and said: "I have been to police cells everywhere: Kasarani, Juja, Thika, Gatundu," he said matter-of-factly. "As long as you are alive, these things happen."
"Uhuru is still on TV," our guide complained for the umpteenth time. "End the curfew, bwana," he repeated, then went back to his tall tales. Some were regales from senseless fights of his youth, and plentiful of gossip about folks in the village.
And, of course, there were tales of political novices who were bound to fail, yet again, next year, as they were not crude enough to match their opponents, according to our guide. And there were those who had burnt small fortunes after selling family lands, and burnt the loot at the small trading centre of our boyhood.
Then, a rapturous roar from the TV: "Has the curfew been lifted?" our guide asked excitedly. It had, so our chicken broth lunch turned into drinks.
We made it to our first destination after 4pm, and rainclouds had gathered by the time we scampered to the next destination, where we stayed on till 9pm, when we left for what I though was the last destination.
"Wait," my pal said. "I need to stop by this establishment at the Eastern bypass..." I suppressed a protest, it was Mashujaa Day, after all.
We did not stop for chicken broth or drinks; my pal flashed a measuring tape and got to work. "I'm building a barbeque shed here..." he revealed.
The night curfews are over and listless Kenyans can't wait to exhale. But what was most sobering for me was that through my day and night sojourns, I did not spot a single mask-wearing man, woman or child.