We have what it takes to build a great and prosperous nation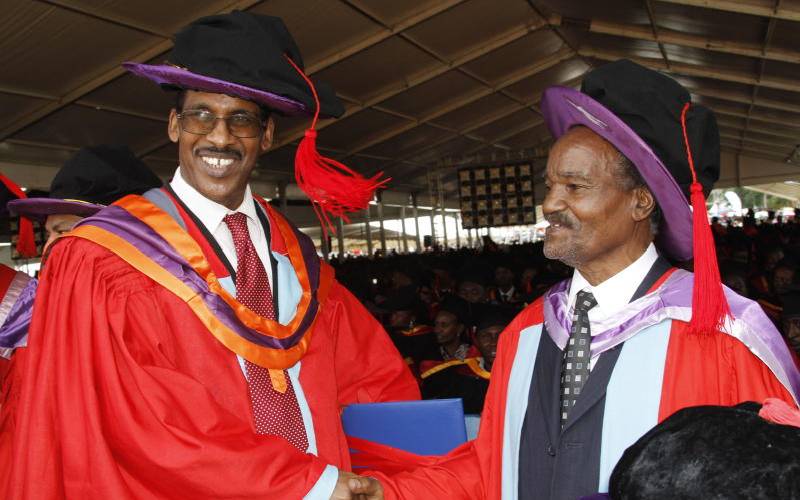 It has been eight years since Kenyans enthusiastically elected their representatives in the national and 47 county governments in the first polls under the Constitution, which was promulgated in 2010. At the time, Kenyans were ranked among the most hopeful people globally. The country finally had a supreme law that was described by legal experts as one of the most comprehensive documents in the world. The Constitution carried the formula for our economic prosperity and greatness; a gateway to being authentic.
Eight years are like the blink of an eye in the life of a country. Nevertheless, Kenyans are today more enlightened about the applications of their much-lauded Constitution than they were in 2013. As a framework for a more equitable and more inclusive nation, Kenyans have had good experience with the Constitution in its wholesome practices and implementation. The measure of success is not whether the 50 million citizens have challenging problems to deal with, but whether they are the same problems of the past.
Kenya's future will be defined by how it handles the new era of Covid-19 challenges, and how competently the nation practices constitutionalism that is geared towards achieving economic growth, stronger democratic credentials, and meritorious public sector governance. Covid-19 is a threat that must be fought and won together, in unison. The country's immediate priority is to contain the surge of infections as we march on courageously.
The practice of constitutionalism, devolution and world-class governance is a different ball game. The Building Bridges Initiative (BBI) report demonstrates that to have a 'meritorious' Constitution is one thing, but making it a national ethos in practice is another matter.
The BBI objective was to build a united country with strong democratic, devolution and governance institutions. The BBI report highlighted a number of troublesome issues that need to be addressed. These include ethnic divisions, lack of inclusivity and national ethos, insecurity, and corruption. There is urgent need to address the devolved institutional chicanery and commercial brigandage that stress citizens and drain them off their morals.
The formula for greatness and prosperity is to identify what we want and what we need to do to achieve the goals, and just do it. Let us walk the talk. Democracy, governance and devolution are means to accomplish national goals. They are the hallmarks of patriotic professionals and leaders, and not the attributes of violent peasants who admire rogues in office with an appetite for self-destruction.
The Kenyan dream is to have a country where poverty, ignorance and disease are histories; where justice for all is paramount and driven by visionary leaders. As Kwame Nkrumah reminded Africa, "We face neither East nor West: we face forward."
Whereas devolution is an ideal strategy for addressing Kenya's long-standing problems like patriotism, inequality and poverty, it has created new problems that range from devolved ethnic hatred and social instability to maladministration in the devolved units. The Nigerians and Ethiopians call this phenomenon "The underside of ethnic federalism", which describes the inherent tension between democracy, politics, markets and ethnonationalism.
There are pillars on which to base our democratic and governance national dreams. These are the Constitution, national values, and public sector institutions populated by professionals. Others include the growing market economy, structured communities and diplomatic power. These pillars shall ensure that we have a ship of state to sail on into the great future 'without fear to breast the sea', to quote the poet Longfellow. We are both the problem and solution. Working together, the people and the government can defeat ethnic devolution.