City expressway chaos could have been avoided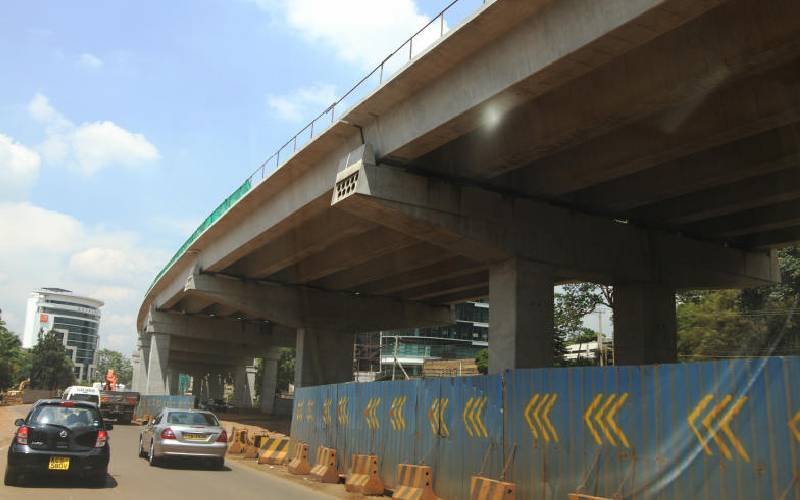 Recently, Transport Cabinet Secretary James Macharia urged those affected by the Nairobi Expressway construction works to bear with the "little" discomfort since the project will be completed soon, probably by end of the year. I disagree and urge you to disavow; we must not reconcile with grief brought about by a charade project planning. To begin with, the CS should be reminded of the planning fallacy.
The planning fallacy refers to an optimistic prediction bias in which people underestimate the time it will take to complete a task, despite knowing that similar tasks have similarly taken them longer in the past. Government projects in Kenya, and largely in Africa, are synonymous with delays. It is almost 'criminal' to complete projects on time. How dare you?
But this is beside my point, we can play possum and be sanguine this time, after all, the construction works seem to be progressing well. My concern with the expressway construction has been the level of disruptions resulting purely from poor project planning.
First, we have a special weakness for foreign contractors. We accord them messianic status, incessantly bow and canonise them. It is like every plan they give is holy without wrinkles even when the flickering lamp of history finds litany of contrary evidence. For such projects, it is norm that planning be ruthless while selecting a contractor. Outside the price making sense, the project execution must be in tandem with societal demands. Was this considered? I doubt.
The triple constraints of time, cost and quality are key management aspects of projects. But a project's success cannot be defined only by these components. There are in fact seven other components often ignored.
One is stakeholders' management, where I believe the expressway has failed. We cannot be ebullient that a project is completed on time, within budget and of good quality while stakeholders' management is in a shambles. While we are constructing one of the most expensive road in modern history, nearly Sh2.4 billion per kilometre, the cost could be worse if you factor in economic disruptions caused.
We should not allow this disruption on our capital – a regional hub. There are better ways to plan. The road will help our economy in future, but the costly disruptions could have been avoided.
The writer is chair of the Association of Construction Managers of Kenya. [email protected]?