Nyamira Deputy Governor James Gesami to work as part time doctor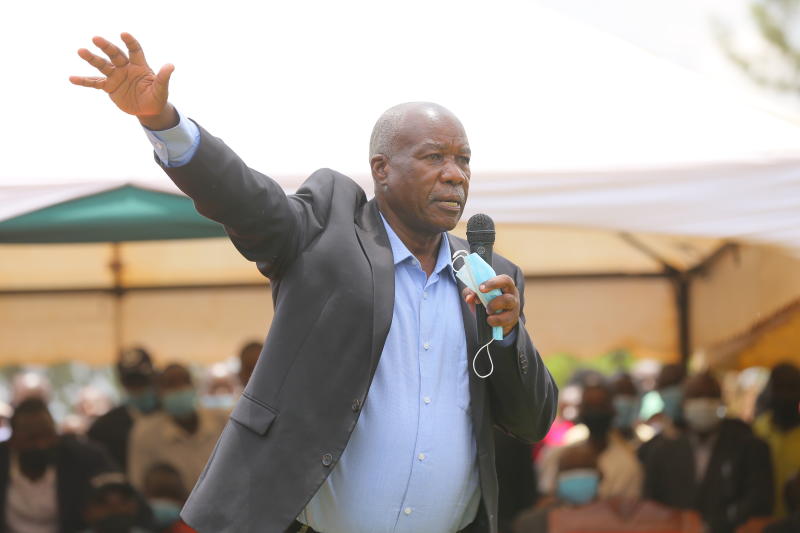 Nyamira Deputy Governor James Gesami will now offer medical services at the county's main health facility as a consultant.
Dr Gesami practiced medicine for 26 years before joining politics in 2006.
Governor Amos Nyaribo ordered the hospital management to provide Gesami, 65, with a dust coat and tools necessary for him to attend to patients as a consultant once every week. "Make sure he is well facilitated to offer clinical services effectively," said Nyaribo said.
Gesami, an internal medicine specialist, announced his decision to offer services at the facility on Tuesday afternoon when he joined the governor in receiving medical equipment worth Sh26 million.
The equipment was donated by World Bank. "As an initiative to be part of the health transformation of our county, I have made up my mind to start offering services to this facility starting next week. I will offer consultancy services to patients and at the same time seek to understand the depth of satisfaction of our people who come for services at the facility," Gesami said.
Gesami has a Bachelor of Medicine and Surgery from the University of Nairobi (1983). He started practice in 1984. The county currently has a shortage of health professionals.
"Besides motivating younger practitioners, I will be doing ward rounds as a way of assuring our people that our hospital can offer them quality services," said Gesami.
He said the last time he was at the facility was about 30 years ago, when he was Regional Health Officer for Nyanza. Nyaribo announced that the county would utilise the services of specialists from Cuba.