James Gesami sworn in as Nyamira Deputy Governor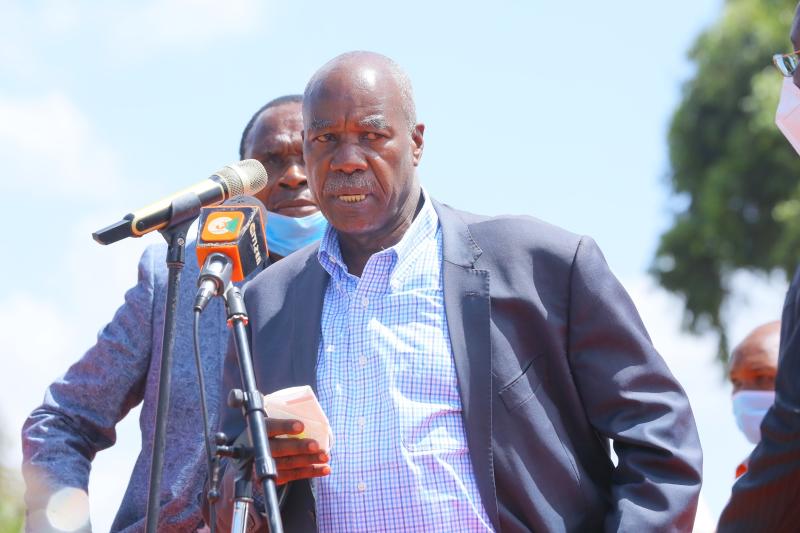 Nyamira Deputy Governor nominee James Gesami has been sworn into office.
For Dr Gesami, it is a sigh of relief as he finally enters the final stage of being legally allowed to occupy the office after months of controversy.
His political opponents did not want him to occupy the office for the last seven months.
Gesami's nomination to the post was approved by the County Assembly eight days ago in a special sitting that was conducted by 34 out of 36 MCAs.
A report by the Appointments Committee that was presented to the Assembly by the Majority Leader and Township MCA Duke Masira was approved unanimously by all the MCAs who were present in the House.
Speaker Moffat Teya communicated the approval to Governor Nyaribo on the same day.
Gesami's swearing was planned for last week Wednesday, but it did not happen since Justice Esther Maina, who was to swear him, was on leave.
Gesami's nomination was rejected in March after the Appointments Committee chaired by Speaker Teya said he lacked clearance from the police and Credit Reference Bureau.
His second vetting suffered a blow at the twelfth hour after a citizen moved to court to block the nomination in May.
In March, 23 out of the 36 MCAs were initially opposed to the nomination of Dr Gesami, but Monday's deliberations saw all the MCAs presence unanimously approve his nomination.
This means that Nyaribo and Gesami have less than 11 months to deliver on pending promises by his predecessor John Nyagarama.
Nyagarama died in December 2020, prompting Nyaribo to take over.
By the time of his approval as DG, Gesami had served for three months as a special programs advisor to Nyaribo.