Teenage pregnancy, early marriages to blame for Ugenya school dropout cases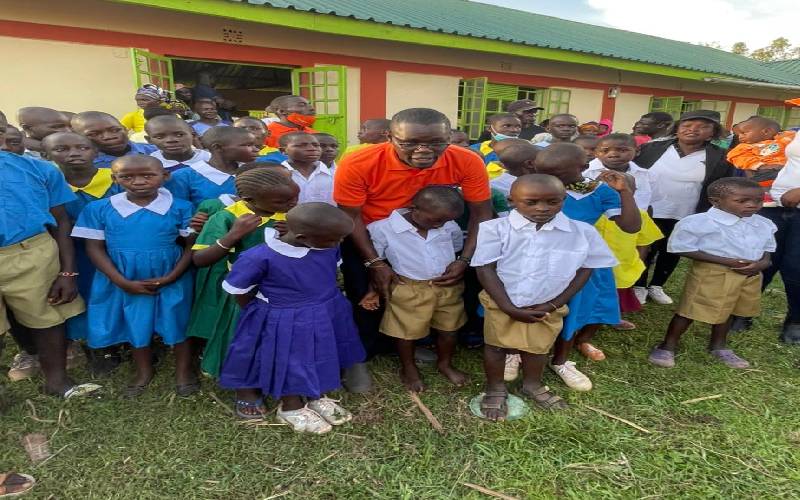 The Ministry of Education has blamed teenage pregnancies and early marriages for rising cases of school dropouts in Ugenya, Siaya County.
County Director of Education Nelson Sifuna said there are also reports of children dropping out of school for bodaboda business while others cross to Uganda through Busia border in search of jobs.
Sifuna urged locals to take advantage of the free primary education programme despite other challenges to ensure all children of school-going age attend school.
"But we also understand that life at home has been difficult especially for the orphans who have to provide for themselves," said Sifuna.
He said most of those who drop out of school said they did not have uniforms while some said they had to fend for their siblings or themselves.
Sifuna challenged parents and guardians to monitor school-going children so that they don't engage in negative social activities that could distract them from school.
"Most of the children also live with their grandparents and you know they are never strict with their grandchildren who get lots of freedom and end up engaging in negative social activities," he said.
Between 2018 to 2020 about 53 pupils dropped out of school while another 39 students dropped out of Secondary schools in Ugenya sub-county, Siaya County.
Donation
Meanwhile, Daniel Odhiambo, a local philanthropist, has donated over 200 school uniforms to needy pupils.
Odhiambo said he made the donation after receiving complaints from local widows and grandmothers taking care of orphans that they could not meet the pupils' needs because of the tough economic situation in the country.
He said some school-going children from needy backgrounds, mostly orphans, have dropped out of school due to lack of school uniform.
"Most of them especially girls feel shy when they don't have uniforms or have torn ones and end up dropping out of school. That is why I sponsored them to stay in school," he said.
The ministry has now resorted to sensitisation in all forums, use of role models to offer talks to the school-going children.
Odhiambo encouraged former students to visit their schools, especially in the villages to help the ministry fight school dropout.
He lauded the county government for initiating adopt a school programme that has been distributing masks and sanitisers in local schools.
"We have taken advantage of the programme to encourage alumnus to visit their former schools and offer talks," he added.