Three men to serve 30 years in jail for murder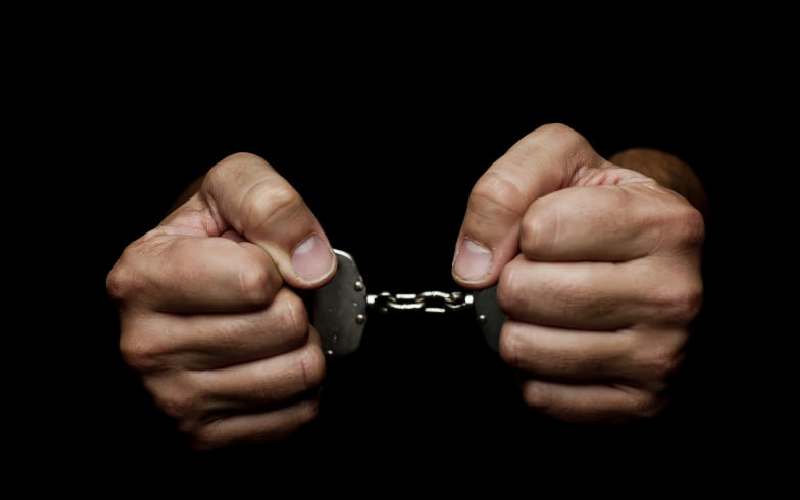 Three people found guilty of murdering two colleagues over a land tussle have been sentenced to 30 years in prison by the Kisii High Court.
Jones Wambura, Tagane Mwita and Stephen Mahigara are said to have killed Samuel Magige and Samuel Nyamuroni at Kenyamangari village in Mashangwa location in Trans Mara on April 1, 2018.
In her ruling Justice Roseline Ougo said the evidence presented in court by the prosecution had proven beyond reasonable doubt that Wambura, Mwita and Mahigara had attacked Magige and Nyamuroni on the said date with the intentions of causing death or grievous bodily harm.
"This court has ruled that the three accused people are to each serve a 30-year jail sentence for each of the two offences they committed with both sentences running concurrently."
Wambura, 32, is a father of three. He denied killing Nyamuroni and Magige, saying he knew nothing about the incident and only heard about it when he was brought to court.
Mwita, 35, also denied committing the two offences and told the court that he did not know his fellow co-accused Mahigara and had never met him before they were arrested and brought to court.
Mahigara, 46, told the court that he was innocent in the matter and was framed by some people who did not wish him well.
The prosecution told the court the three accused people were involved in a land dispute with Nyamuroni and that there was an altercation between them resulting in the deaths of Magige and Nyamuroni.
"Nyamuroni had on the previous day visited his demolished house in the company of a motorbike rider when they were stopped by the three accused persons who were armed and were out to attack them but they managed to run away," the prosecution told the court.
The court was further told Nyamuroni and Magige had gone to collect the motorbike left behind the previous day when they were attacked by the three accused persons who stabbed them.
Dr Peter Momanyi said that the postmortem on the bodies of Magige and Nyamuroni showed that the two had multiple stab wounds and deep cuts on various parts of their bodies inflicted by sharp objects.