Governor Sang relieved as court suspends hearing to 2020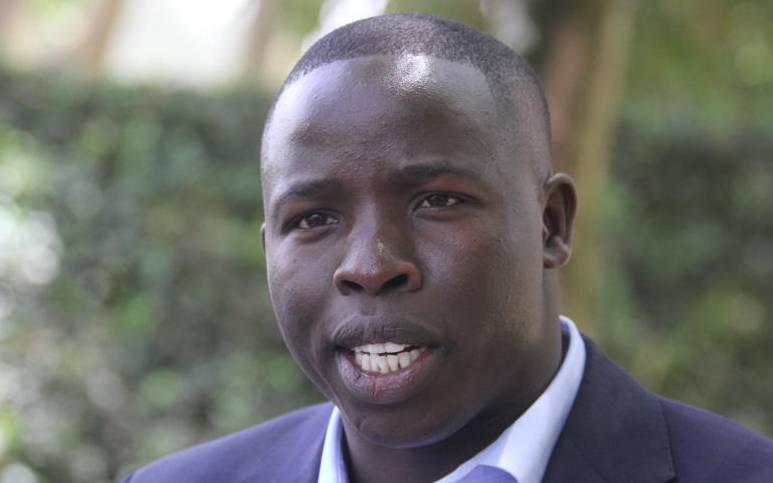 Nandi Governor Stephen Sang breathed a sigh of relief after a magistrate's court in Kisumu temporarily suspended the hearing of a case in which he has been accused of malicious damage to property.
Yesterday, Senior Resident Magistrate Beryl Omollo pushed the hearing of the case to January 23, 2020, pending the hearing and determination of a suit he filed before the High Court.
Lawyers representing Sang told the magistrate that they had already received orders that stayed the proceedings in the matter before the court.
Zephania Yego, an advocate representing the governor said that the petition they filed before Justice Thrispisa Cherere had already been scheduled for the hearing.
"We obtained orders in the High Court staying proceedings in this matter," said Yego.
The governor who was accompanied by a number of his supporters sat quietly as the magistrate stayed the proceedings in the case.
In the suit, Sang has been charged with three counts including malicious damage to property, incitement to violence as well as abuse of public office.
In June this year, the court heard that on June, 8, this year at Kibwari Tea Estate, the governor jointly with others not before the court willfully destroyed tea bushes valued at Sh2 million.
Sang was also accused of inciting locals to violence by telling them to arm themselves. In the third count, the court heard that the governor authorized the use of two county tractors to destroy tea bushes at Kibwari tea estate.
He, however, denied all the charges with the court releasing him on a Sh1 million bond.
His lawyers told questioned jurisdiction of the court to have him take a plea.
They based a court order that was issued by the Eldoret High Court which barred the office of the Inspector General of Police and the Directorate of Criminal Investigation from prosecuting Sang in regards to one of the parcels of lands.
Yego told the court that they had already served the parties with copies of the orders and asked the court to release Sang unconditionally.
Victor Mule, the prosecutor, however, dismissed their claims arguing that the parcel of land in which the High Court in Eldoret had issued orders of restraint on was not the same one that the prosecution was intending to charge the governor on.
Mule noted that the parcels of land were different and did not have any linkage with one another and had different reference numbers.
And yesterday, Senior Resident Magistrate Beryl Omollo ordered that the proceeding in the case be stayed and set a mention date on January 23.a