Seven motorbikes recovered as police arrest four suspects at roadblock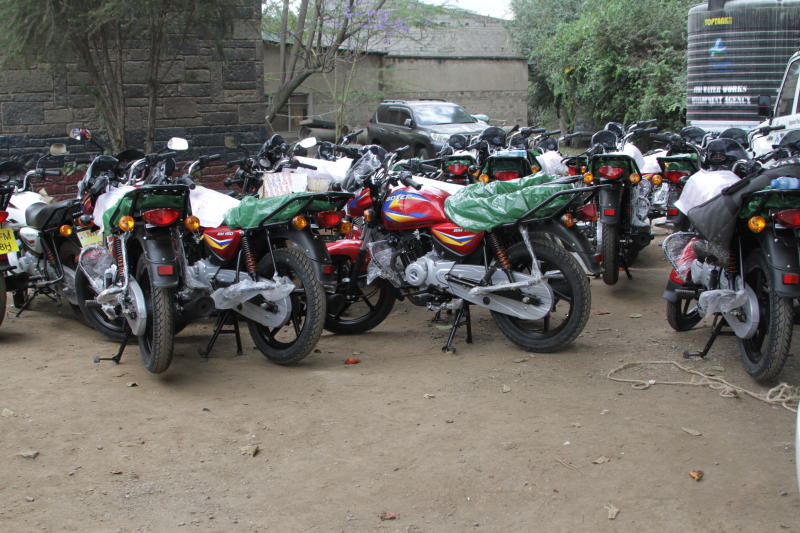 Police have arrested four suspects from a neighbouring country on suspicion they were smuggling two lorries transporting stolen motorbikes to Moyale town, Marsabit County.
The arrest comes days after police raided a garage in Eastleigh last Sunday and found 25 motorbikes.
According to Maurice Nyangao, the chief executive officer of Hi-Line Motors Ltd, which deals in motorbikes, they used trackers to trace one of the stolen motorcycles.
"We saw on the tracking system the motorbike was moving towards Thika in a truck and we called the multi-agency team. Within one hour, it was at Kenol, Murang'a County, and it's here that we knew the destination was northern Kenya. Police set up a roadblock at Isiolo and Nanyuki, and between Isiolo and Moyale,'' said Nyangao, whose company lost seven new motorbikes last month.
The arrest was made at 12am at Nanyuki.
Kenyans' peculiar borrowing
For the uninitiated, Fuliza M-Pesa is an overdraft of sorts that one can apply on the go. And the cash trickles in fast.