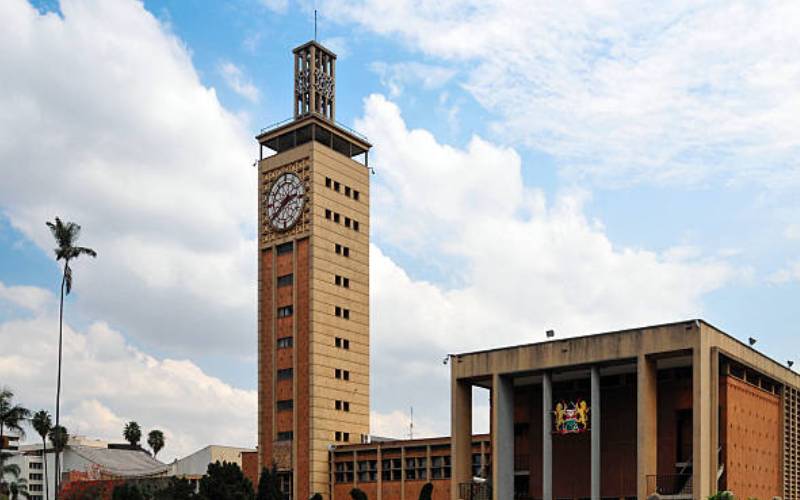 It has been an honour, virtually every mhesh on Thursday began their parting remarks, before wishing their colleagues all the best come August.
Few were confident of returning to Bunge after the impending mchujo. Those who spoke with their heads held high and kept their speeches shorter than the five minutes the speaker allocated. They limited their remarks to a "goodbye for now" and some advice.
Many more weren't sure of a return. It showed in their sallow faces, their trembling voices and in how their hands shook harder.
They spoke with heavy hearts and heavier heads, seeing as their necks could not hold them up. They constantly looked down, always referring to some list of achievements they had probably stayed the night cooking up.
"I have done this and that for my people," a gloomy mhesh would utter in a final attempt to save their job.
Anyone watching them would think they had wronged their respective political masters, famous for everything but their mercy.
Turns out there lives an animal more dreaded than 'regional kingpins', previously only mentioned in whispers as 'attrition rate'.
As they said their goodbyes, the wahesh, big and bigger, carefully avoided the subject. Only the mhesh who takes pride in being small, Kieni's Kanini Kega, was bold enough to bring it up. But even he could not bring himself to call it as it is - attrition rate - choosing to instead call it 'turnover rate'.
At 70 per cent, Kega wondered why the attrition rate was so high, saying it hampered continuity. It is much lower in developed countries, Kega lamented, issuing a figure of "two to three per cent" in the West.
Not everyone was willing to admit that most of them would be seeing Bunge's chamber for the last time. And so they claimed every region had its attrition rate. Yatta's Charles Kilonzo put Ukambani's at 30 per cent, urging his colleagues to pull up their socks to earn longer terms.
Tongaren MP Eseli Simiyu claimed Western's was "30... below 40" per cent, blaming the attrition on financial constraints that limit sitting MPs from offering the public handouts.
But Funyula's Wilberforce Oundo probably had the most correct answer.
"There are all kinds of people in this House," Oundo, a first-time mhesh who hopes to beat Uncle Moody's 24-year record as Funyula MP, said. He, however, failed to expound that the attrition rate was high because Kenyans believed in giving their wahesh the chance to pursue their heart's desires.
Inside Bunge's chamber are a lot of clowns and boxers and sleepers and yellers whose talents are wasting away. Voting them out in August would put them on a more appropriate career path.