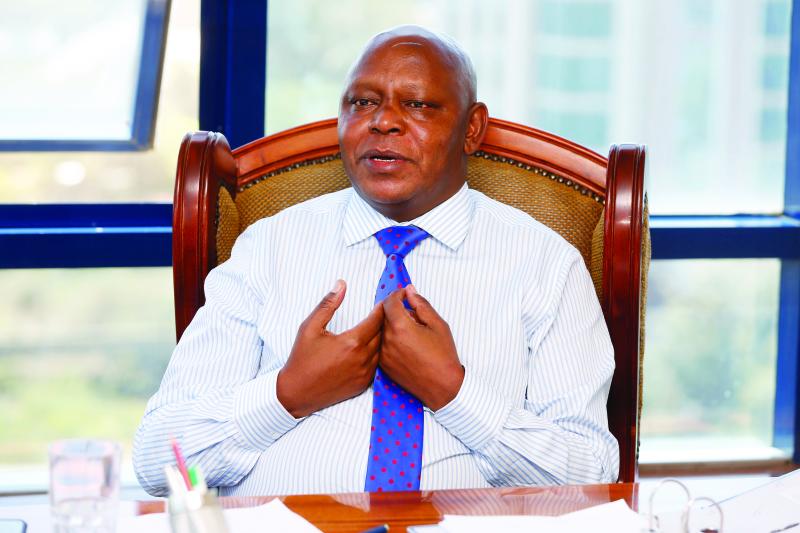 The International Criminal Court (ICC) was told how investigations into the Kenyan cases were done amid fear of State interference and credibility of witnesses.
An ICC investigator yesterday said some witnesses may have made up stories or coached by others so that they could get the court's protection.
According to witness P-730, although the witnesses claimed they received bribes, they only relied on first hand accounts as they had no way of tracing back the money from the givers.
Lawyer Paul Gicheru claimed that some of the witnesses in the list were neighbours and were working together to get in the witness list.
"Person number 18 said that person 11 and 42 influenced him what to say to investigators in order to get to the witness list. Did you possibly allow that?" said Mr Gicheru's lawyer Michael Karvanas.
"It is possible," replied witness P-730.
He clarified how they fact-checked some of the allegations. He testified that they got a string of witnesses from the narration of one person to another.
For example, if witness A said he was in a place in Rift Valley and witness B was also at the same location, they would call the second witness to collaborate the claim.
The investigators would then take B as a witness.
"We did not have complete coverage of the people so we could not know what they were doing; only when they were in the presence of the investigators," he said.
"You don't have any recording that money came from someone and you have a bank record, right?" said Mr Karvanas.
"We have a bank record and first account," replied P-0730.
He said they were worried about the security of witnesses as they were linked to one another.
"As spoke with Mr X, they will tell me that Mr Y and Z were present and therefore would follow; we would speak to Y and Z. Therefore, that creates a string of witnesses. The issue is that if one person is known, the other one would be known," said the witness, who was the lead investigator on the Mr Gicheru's case.
According to him, it would have been dangerous to ask the Kenyan authorities to help as this would have exposed the witnesses.
"A simple example would be if I wanted to access telephone data for a witness or a suspect. To do that, I would send a request for assistance to the Kenyan authorities," he said.
They would also not intercept phone calls since that would attract the State. "We did not consider phone interception as there were concerns about the nature of those services. This was a trial of a president and deputy president," he told the Trial Chamber III judge Maria Samba.
In May 2013, P-0730 went through at least 350 reports on witness tampering and recommended how investigation could be conducted.