I wasn't involved in Anglo-Leasing scam deals – Chris Obure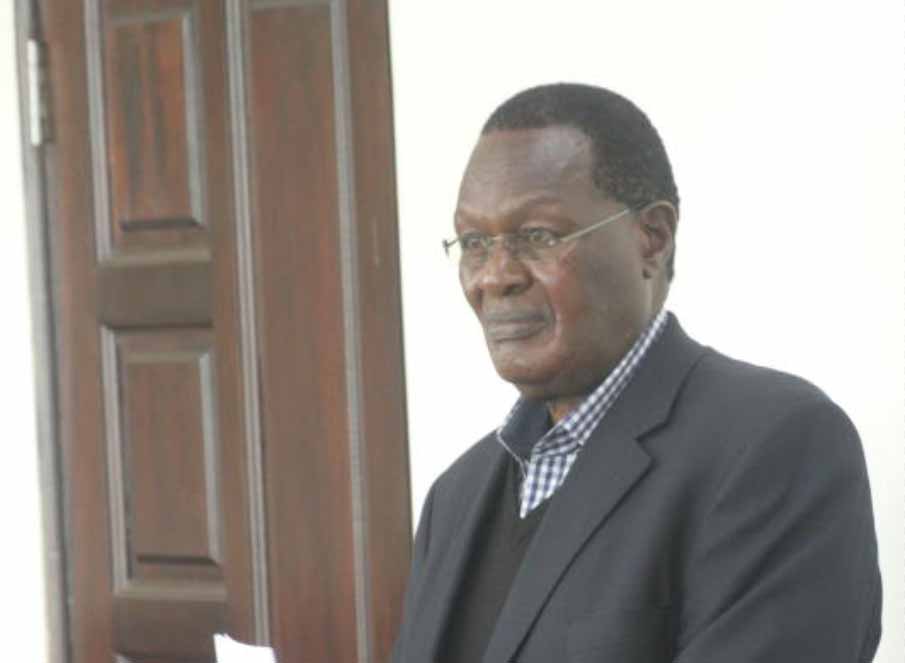 Transport Chief Administrative Secretary Chris Obure has defended his involvement in the multi-billion shillings Anglo-Leasing scandal, saying he did not benefit from any public funds.
Obure defend himself following a finding in September by the anti-corruption court that he has a case to answer in the scandal that is said to have cost the country Sh928 million between March and July 2002 when he was the Finance minister.
"I was not directly involved in negotiating and approving the Anglo-leasing contracts but even that aside, we did not act against the law since every process was followed and we got the legal opinion from the Attorney General which gave the projects a clean bill," said Obure.
He fought off allegations that he was involved in the scandal, telling the court that he was not at the centre of the contract negotiations and only acted by virtue of his office as the Finance Minister which empowered the ministry to enter foreign contracts on behalf of the Government. According to Obure, he is being wrongly blamed when it was the Ministry of Transport and Communications that initiated the contract to mordernise operations at the Postal Corporation of Kenya.
Obure is facing charges in the second file of the Anglo-leasing cases where anti-corruption court magistrate Anne Mwangi on September 24 found that he has case to answer alongside former Transport PS Sammy Kyungu and former financial secretary Samuel Bundotich. Obure faced two counts of abuse of office and breach of trust by authorising the Ministry of transport to directly procure VSAT products from Spacenet Inc for data network and rural internet services for Postal Corporation of Kenya without following procurement procedures.
According to the charges, Obure in abuse of authority granted special authorisation for execution of suppliers credit financial agreement between the Government, Spacenet, Universal Satspace and First Mercantile Securities Corporation for data network project without due process. But the Transport CAS in his defence gave a chronology of events that led to the contracts as he attempted to exonerate himself.
He testified that he first became aware of the project on May 9, 2002 when he received a letter from then Transport and Communications Minister Musalia Mudavadi requesting that he approves single-sourcing and direct procurement for the contract. According to Obure, the letter informed him that the postal corporation was still dependent on outdated technology, which hindered its growth and profitability, and that they wanted to develop a new system that required financial help from the Government.
"The tender was for modernisation of Postal Corporation of Kenya and installation of broadband internet services in the 900 postal offices across the country and enable faster delivery of electronic services including transfer of salaries for teachers and other public servants," he said.