NGO warns of violence ahead of polls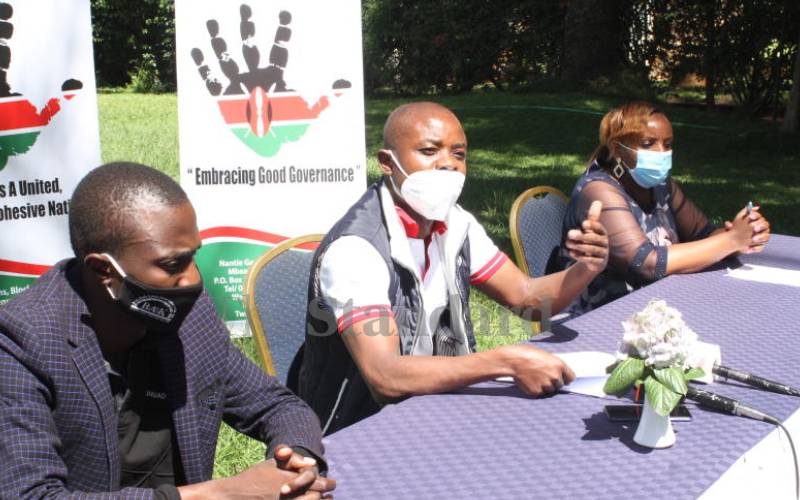 An NGO involved in peacebuilding and monitoring has decried the emergence of violence in the ongoing campaigns ahead of next year's elections.
Integrated Development Network (IDN-Kenya) director Dennis Wendo also said any politician should be free to visit any part of the country to sell their agenda.
Wendo warned against what he termed a worrying trend where some politicians were finding it hard to visit certain parts of the country because of the hostility of supporters of their rivals saying this may destabilise the country.
"The is likely to raise political temperatures and cause chaos if not checked. Time has come for us to learn from the past mistakes," said Wendo, who spoke in Kisii town on Thursday.
"In most cases, it is the youth who are used to carry out these acts of violence and this has always worked against them."
"We are also cautioning the youth against the use of social media to spread information that is likely to create tension. Let them be reminded that we will all have nowhere to go if this country burns. Those out to cause violence should also know that the law will punish them."
Wendo called on politicians to allow their rivals to sell their manifestoes in each part of the country and give a chance to Kenyans to elect leaders of their choice.
Meanwhile, he wants the electoral commission to intensify the registration of new voters.
"The Independent Electoral and Boundaries Commission should take time to sensitize the youths who are the majority yet they are in most cases reluctant to register as voters," Wendo said.
"It is unfortunate that the youth are always the first ones to complain and cause violence when their favourite candidates lose elections yet in most cases, they do not even register as voters. This needs to change," he said.
At the same time, Wendo called on the government to speed up the issuance of National Identity Cards to enable as many Kenyans as possible to register as voters.