Blow to DPP in Sh1.4b Triton Oil scandal after court rejects evidence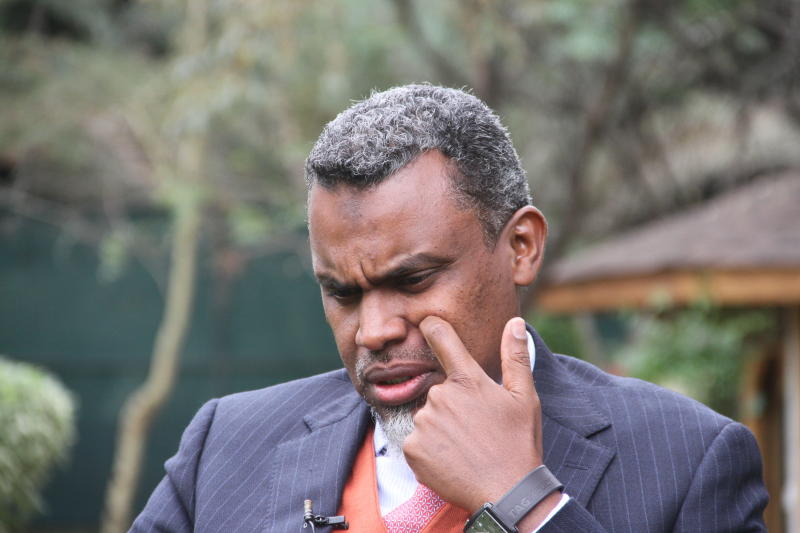 The Director of Public Prosecution suffered a major setback in the multi-million shillings Triton oil case after a magistrate dismissed his application for more evidence.
Anti-corruption court chief magistrate Lawrence Mugambi ruled that it will be unfair to allow the DPP to introduce new evidence since it will mean sending the accused persons back to the drawing board to prepare their defense.
"The court cannot allow any new evidence to be introduced since doing so is likely to embarrass the accused by having them confront new allegations at a very late stage in the trial that has been on for the last 12 years," ruled Mugambi.
The magistrate, however, allowed the prosecution to amend the charge sheet but on condition that they only remove the names of accused persons who had been acquitted without introducing new charges. Those facing the trial include businessman Yagnesh Devani who has been facing extradition proceedings in the United Kingdom to be brought back to the country to face the charges.
Devani is accused alongside Mahindra Pathak, Benedict Mutua, Peter Mecha, Phanuel Okwengu and Triton Petroleum Ltd with several counts ranging from stealing, fraudulent disposition of mortgaged goods and conspiracy to defraud public funds.
The are accused were first charged in 2009 with stealing 318,656 metric tonnes of Jet fuel valued at $365,974 (Sh40.4 million) at Kipevu Oil Storage facility in Mombasa between April 23 and December 4, 2008.
Another count alleges that the accused conspired to steal $12,241,873 (Sh1.3 billion) belonging to Kenya Commercial Bank between July 31 and August 1, 2008.
The prosecution in its application to amend the charge sheet, produce addition evidence and call more witnesses argued that they had discovered the new evidence in the course of trial which is key in proving the case against the accused.
According to the prosecution, the new evidence were not available when the trial commenced 12 years ago and that they only discovered after reviewing the file with the investigating officers.
But the magistrate ruled that although the law allows the prosecution to bring new evidence in the course of trial, the court must weigh the effects on fair trial of the accused who have spent the last twelve years in the corridors of justice.
"Allowing new evidence would amount to expanding the case which the accused have known for 12 years and would amount to an ambush. It would be very frustrating to expect the accused to go digging for information that they can present as their defence," ruled Mugambi.
He added that there was no proper explanation by the prosecution on why they never supplied the evidence earlier and that granting the prayer would compromise the fair trial of the accused persons.