Ombudsman developing software against withholders of public information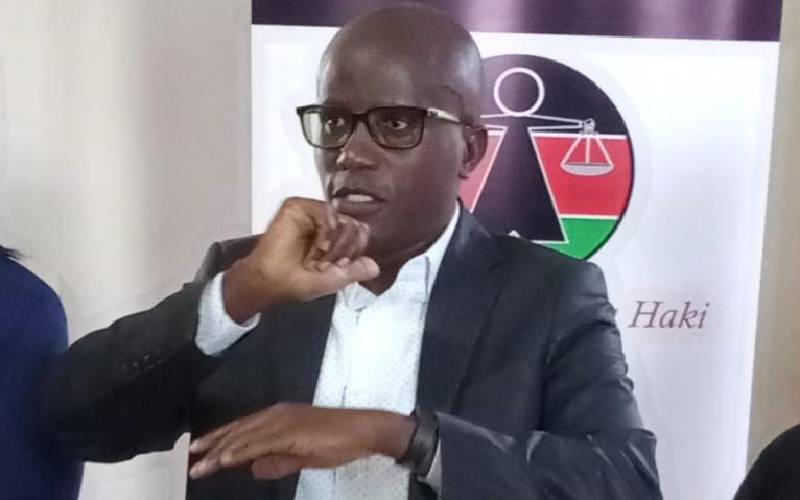 The Office of Ombudsman is developing a software to monitor websites of both private and public institutions to ensure they are not withholding critical information from the public.
The vice-chairman of the Commission on Administrative Justice (Ombudsman) Washington Sati said the software will help identify those who violate the Access to Information Act, 2016, by failing to provide the public with the information they need to make critical decisions.
Sati who spoke in Kakamega during a public participation forum on administrative justice on Wednesday said the Act gave all institutions three years to digitize all information critical to the public in an easy-to-read language that can be accessed even for the blind.
This came on the backdrop of a report showing the Office of Ombudsman received at least 10,356 complaints last year against public institutions and individuals accused of failing to disclose such information.
The defaulting individuals and institutions were also accused of offering poor services, delays, inaction, ineptitude, discourtesy, unresponsiveness and their general failure to disclose important information.
"The software will help get those who fail to comply with the Act and take administrative measures to address the specific concerns. The people have the right to know how their government, from the counties to the national level, is run," said Sati.
He said the law applied to all institutions, private and public, including hospitals.
"In this coronavirus pandemic, for instance, people need to know what kind of vaccine is offered at what hospital, even if it's private, and from where it was sourced. Such information must be made public for the good of the masses and that's why we are devising a monitoring tool to help us zero in on those who are not complying with the Act," said Sati.
In their report published last year, the Ombudsman said it received 3,831 complaints on failure by institutions and individuals to provide information, between 2019 and 2020. This was in addition to 6,525 other cases that had been brought forward from the previous financial year.
"Out of these, 2,217 complaints were resolved, representing a resolution rate of 21 per cent of the complaints presented to us," the report reads.
The bulk of the complaints touched on the national police service, ministry of Interior, ministry of Education, ministry of Land and individual public officers.
The reports said Kenyans were becoming more proactive in search of information and that between 2019 and 2020, they made 130,492 requests for information from ministries, government departments and agencies. This was a significant increase compared to the 2018-2019 period where only 4,607 requests were processed.
Mr Sati noted most of those seeking information were journalists and civil societies groups.
Among other things, the Act requires the Ombudsman's office to monitor and report on Kenya's compliance with international treaties relating to freedom and right of access to information to the UN.