ODM leaders say DP Ruto taking advantage of Kenya's rural poor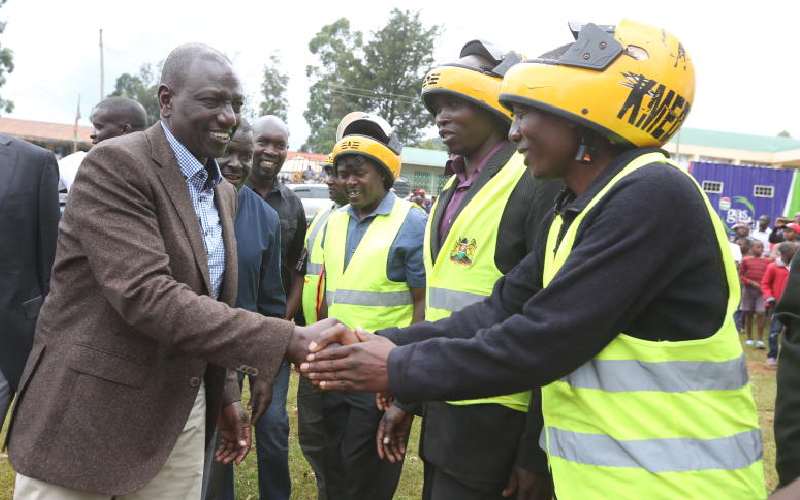 The Orange Democratic Movement (ODM) has dismissed Deputy President William Ruto's "hustler narrative" and challenged him to spell out his agenda for the poor, instead of taking advantage of them.
Yesterday, the Raila Odinga-led party accused the DP of giving handouts instead of coming up with tangible pro-poor development agenda.
In a press briefing, ODM chair John Mbadi, Busia Woman Rep Florence Mutua and MPs Opiyo Wandayi (Ugunja), Zulekha Hassan (Kwale) and Abdulswamad Nassir (Mvita) told voters they should not be deceived by individuals with no track record in championing development that targets the poor.
The leaders said it was only the former prime minister who has been consistent with his push to see resources reach the grassroots as a way of spurring growth among the rural poor.
They cited devolution, free primary education and a host of infrastructure projects undertaken during the grand coalition government as some of the achievements championed by Raila.
Raila recently proposed investment in development planning specific to rural areas, investment in rural infrastructure, efficient and quality healthcare resources and reliable electricity.
Other pro-poor policies proposed by the former premier include provision of clean water, good public schools and investment in food production.
"As always, the naysayers have been shouting. They throw around empty words like bottom up approach which are just words.
"They say it cannot be done because it has never been done. They want a contest on Twitter," said Mbadi yesterday.
He added: We appeal to all Kenyans to engage in informed and honest debate about the future of the country in general and rural Kenya in particular."
On Wednesday, DP Ruto claimed Raila had finally joined him in having a conversation on how to support the lowly in the society for faster economic growth.
"My friend Tinga, welcome to Hustler movement. The conversation here is about the economy and not ethnicity, empowerment not power, jobs and not positions, creating opportunity not sharing, citizens not leaders, by changing policy not the constitution, bottom up and not top down economics," said Ruto.
But Raila allies said Ruto was engaging in experimentation since he has never practised what he is promising.
"The hour of reckoning is here and time for empty rhetoric is over. We want implementable agenda on the table. Unfortunately, we have competitors who cannot tell what they stand for. We have opponents who want to experiment with our future," said Wandayi.
The leaders said the country has to face corruption head on to ensure Kenyans benefit from their taxes instead of it going to pockets of a few individuals. "Nobody should tell our people that rural Kenya cannot have good hospitals, electricity and tarmacked roads," said Zulekha.