Legislators tear apart academic documents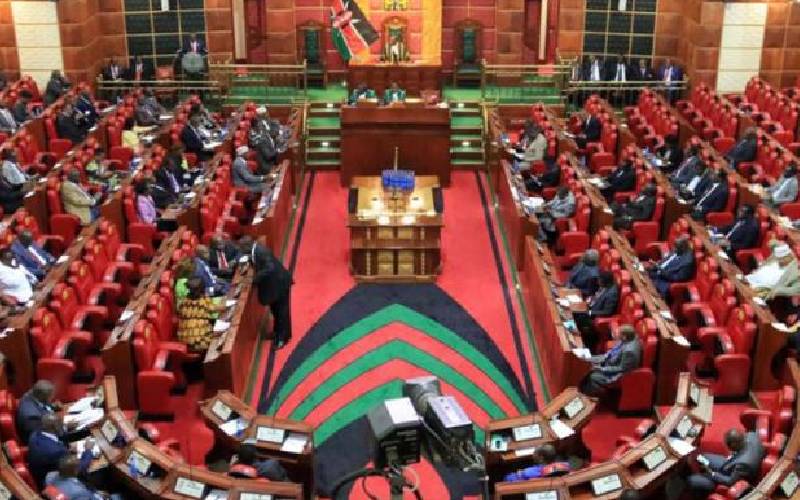 Every five years our wahesh fight over whether leaders are born or made. Of course, it's a rather foolish fight for the obvious reason that leaders, like everyone else, are first made, then born.
This years' argument happened in Bunge during Tuesday's afternoon sitting, courtesy of three Kenyans keen to validate the dreams of everyone itching to earn the reference 'mhesh', but possesses only a birth certificate.
Not that it should matter, but one of the petitioners is an old young man seeking to take over as the Robert Mugabe of campus politics. The current provision requiring MPs and MCAs to be degree holders, they argued, was discriminatory. Any breathing human being is qualified to lead a constituency.
Their petitions were aptly timed, coming a few days after Kalembe Ndile – the defender of the right of the uneducated to lead – crossed over to the other side. Through their push, the petitioners seemingly took a cue from the man who observed no difference between educated and uneducated waheshimiwa.
It isn't hard to be an MP, the petitioners must have thought, as they drafted their petitions. And they were probably justified to think so. No one needs a degree to bray "aye" or "nay" at the top of their lungs whenever they are not napping in Bunge. Taking bribes to kill reports, too, isn't the most technical job. Neither is playing volleyball with county assembly seats.
Emptying public coffers into one's pockets may need some skill, but earning a degree for the job may be a bit of a stretch. Besides, no class would teach the wahesh more than they already know. Not when they learnt from the best – those before them. As expected, the MPs fought over the new proposal, each – regardless of whether or not they supported it – keen to show their colleagues that they had been to a university, bandying synonyms for the word 'educated'.
"I am learned," one declared. "I am well-schooled," another chimed. Aden Duale was the first to curse the petitions. "The degree must be verifiable, and you must have transcripts, not honorary degrees," he said, and the fast-talker David Ochieng' stepped in next.
"If someone has not gone to school, then how will they use this iPad? How will they log in?" Ochieng' charged, forgetting that three-year-olds with no degrees could locate games in the most sophisticated gadgets.
Many argued that MPs must be literate enough to interrogate Bills. Never mind the wahesh vote on them depending on what their political masters had directed. The petitioners found allies in, among others, Kiminini's Chris Wamalwa and his Alego-Usonga colleague Samuel Atandi.
"The crisis in Kenya is not lack of academic papers, it is lack of integrity… many members in this house don't have degrees but are more effective than those of us with degrees," stated Atandi.