Much-loved Kalembe Ndile was witty to the bone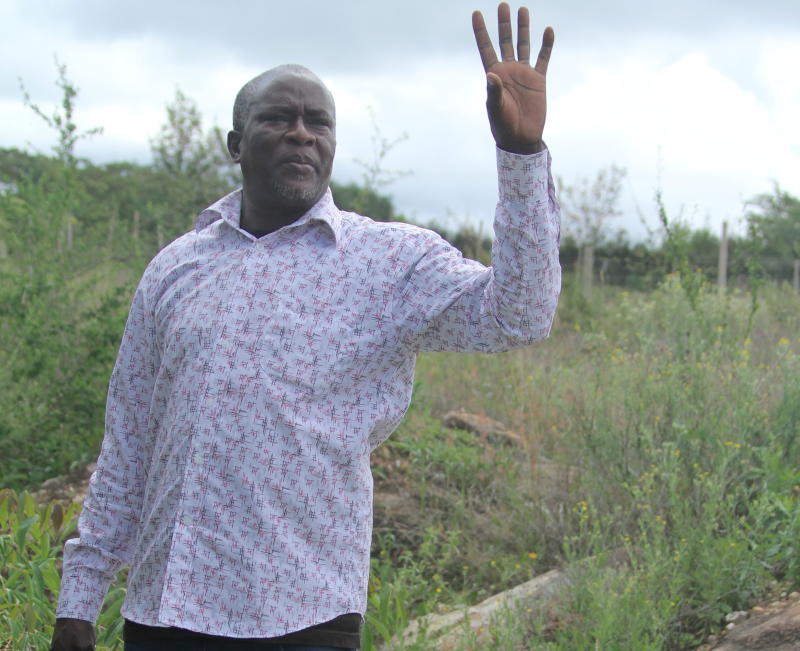 The man was born to entertain. He was perhaps among the few politicians who could claim they knew what to do in front of a microphone. Richard Kalembe Ndile, the former 'mheshimiwa' for Kibwezi who died last week, was a natural.
In the five years he served as MP, Kalembe was the source of unparalleled spectacles and a common feature on TV screens in households that found the evening news refreshing. He cracked ribs but equally, rubbed many the wrong way with his unfiltered gaffes.
The Tip leader was effortlessly humorous. Jokes and barbs flowed from his tongue almost immaculately. He never tried to be funny. He just was. All he needed was a stage and a microphone. Being a funny mheshimiwa, journos gave him more mics than he needed.
In some way, scribes egged Kalembe on as he went about his business of firing jibes at opponents and like good friends, didn't desert him when he landed in trouble. When he was ejected from a public function in 2007, they captured every moment, displaying to the world how swift Kalembe would be as an athlete.
But, more importantly, the media showed how he would put Nairobi's touts to shame with his 'dandiaring' skills, evidenced by his agility in hopping into a moving vehicle as he ran for dear life.
Later on, he would emerge with a cervical collar around his neck, saying the doctor had found "kashida na muscle" caused by "friction", and had asked him to relax for two days.
"I am going to Mombasa," he would announce, in a rare moment that saw him construct a sentence in English. Of course, he was fluent in the Queen's language. He probably didn't like to speak the language owing to his "hate" for colonialists, which he claimed started while still in his mother's womb.
Even in his sunset years, long after Kalembe's hairline had receded, scribes found him irresistible, attending his briefings with little cajoling. It is impossible to turn down a man who calls a press conference to call out a sitting governor for allegedly failing to pay for his meals at a restaurant they own. It is more difficult to do so considering the restaurant owner's humble beginnings. Kalembe wasn't born with a silver spoon in his mouth. He was the son of a squatter and wore the title as a badge of honour.
Many in his place would have shied away from admitting that they were born landless, fearing scrutiny once they acquired huge tracts later on, but Kalembe believed honesty to be the best policy. Honesty defined his political life. He spoke his mind at all times and always said what he felt about some of his colleagues.
"Saa zingine nikiangalia waheshimiwa wengine nahurumia watu wa constituency yake," he once said. At another point, he had proposed that some of his colleagues' mental status be assessed, owing to "hateful" remarks they had previously made. But he wasn't just honest when bashing his fellow waheshimiwa. He was open about his life, too. Unlike many who claim to have made their riches through business, Kalembe made it known that he "encountered money" when he became an MP, earning Sh500,000 monthly, up from a councillor making peanuts.
Asked why he loved planting trees, he said, "Niliharibu miti mingi sana," explaining that he was trying to atone for his sins as a charcoal dealer.
He also admitted to finding education to be overrated, saying it didn't help him much. That was in response to claims that he was uneducated, which he never expressly denied.
His honesty was untypical of a politician. But Kalembe at some point did not fancy politics. As a boy, he had pictured himself on the pulpit, preaching repentance to his congregants. He thought he would love to be a Catholic priest until he imagined himself as a married man.
But politics isn't the only profession that came his way inadvertently. Back when he was an assistant minister, he participated in writing the Constitution, though he was never schooled in law.