Slapping Presidents: It didn't start with France's Macron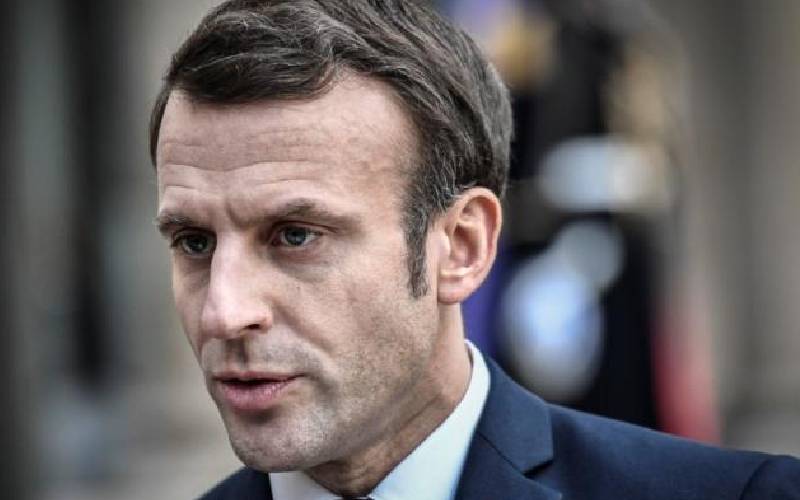 In the past two days, a video on French President Emmanuel Macron being slapped by a civilian has been generously shared in social media across the world.
The president is seen greeting a crowd, but one man goes for his left cheek with his right hand, before the security detail nail down the assailant.
Macron's attack is, however, not an isolated case among senior government officials and politicians across the world.
Nicolas Sarkozy, who was French President between 2007 and 2012, suffered a similar fate during a public event on June 30, 2011.
Sarkozy took a walk to greet the public but one citizen grabbed him by the shoulder, nearly bringing the then president to the ground.
Although Sarkozy did not personally press charges against the attacker, identified as Hermann Fuster, he was sentenced to a six-month probation and community service.
In December 2009, Italian Prime Minister Silvio Berlusconi suffered a fractured nose, cuts on the lips and two damaged teeth after an assailant hit him with an object during a political rally. "Security detail whisked away the attacker to save him from a possible lynching from the crowd," the then Italian Defense Minister Ignazio La Russa said after the incident.
A year earlier, former US President George W Bush had been publicly attacked in Iraq during a tour to the war-torn country where American troops had camped for six years.
December 14, 2008, incident occurred during a press conference of President Bush and the then Iraqi Prime Minister Nouri al-Maliki in Baghdad.
An Iraqi journalist rose from among his colleagues, hurling epithets at Bush before removing his shoe and throwing it at the US president, forcing him to duck.
"It is one way to get attention. It is like going at a political rally and having people yell at you. I don't know what the guy's cause is but he caused you to question me about it," Bush told the journalists after the incident.
Muntadhar al-Zaidi was jailed for three years, but his good behaviour had him released nine months later.
In May 2012, Mali's President Dioncounda Traore escaped death after he was beaten by protesters who stormed the presidential palace demanding his resignation.
Traore suffered head injuries as the protesters roughed him up, tore apart his clothes and destroyed his portraits.
The protesters were against a deal brokered by West African leaders to have Traore remain in office for a year following a military coup.
In 2001, British human rights activist Peter Tatchell attempted a citizen arrest on former Zimbabwean President Robert Mugabe in Brussels, Belgium.
The attack over alleged human rights abuse was foiled by security aides who overpowered the man and evacuated the head of state.
In June 2016, former US President Donald Trump during his campaigns survived a possible attack after a civilian attempted to grab a firearm from a police officer during a rally.
On two occasions, Australian Prime Minister Julia Gillard was hit with sandwiches by students during her tour of schools, attacks which she dismissed as naughtiness.
One of the students, a 16-year-old boy, was suspended for two weeks over one incident.