Gloom blooms amid Budget optimism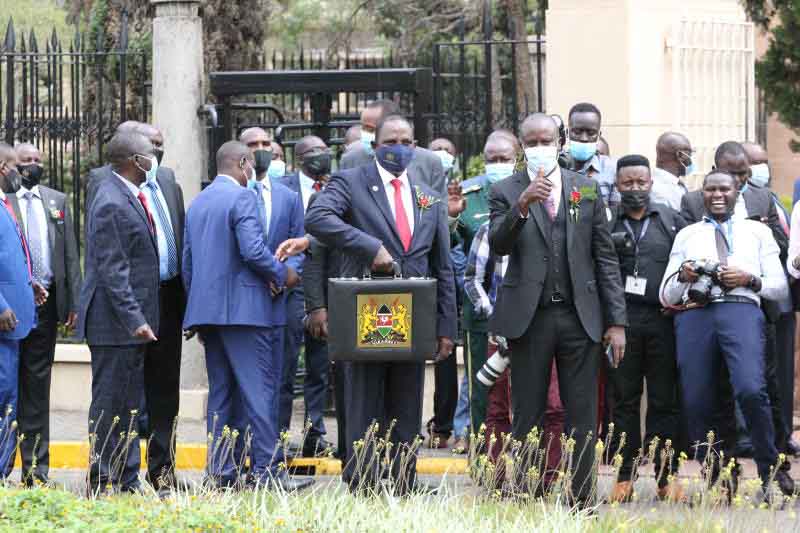 Twice, history has placed Treasury Cabinet Secretary Ukur Yatani at the heart of the country's finances at one of the most difficult times in recent memory.
Just like last year when he read his maiden Budget, yesterday's speech came against the backdrop of an economy crippled by the coronavirus pandemic.
A year is a long time, with the soft-spoken Yatani reading the Sh3.6 trillion budget to a more frustrated audience as the ravages of the pandemic continue to take a toll.
This, perhaps, is the "fear" that he acknowledged in an interview with Ktn News on the eve of the Budget on Wednesday.
"I think Kenyans have a responsibility to themselves. The political rhetoric at some stage where we (Kenyans) are quite vocal in talking ill about our country, particularly from a point of ignorance can keep off investors from our country," he said.
The budget – which Yatani terms as a "recovery budget" – has already been judged as the most uninspiring and offering no answers in the current tough times.
The government now appears to be at the mercies of international donors, such as the International Monetary Fund (IMF) as it continues to live beyond its means.
Kenya agreed with IMF on a three-and-a-half-year Extended Fund Facility (ECF) designed to, among other things, support its Covid-19 pandemic response and reduce debt vulnerabilities.
Unfortunately, the loan is tied to tough conditions last witnessed in the miserable 1990s.
This has been one of the most pricking points for Kenyans unhappy about the country's runaway debt.
For the next year, every Sh100 collected as revenue, Sh70 will go to servicing the country's staggering Sh1.2 trillion debt load, leaving an acute scramble for the remaining Sh30 to fund other needs.
Yatani defended the country's debt level, insisting it is sustainable and measures have been taken to reduce the debt load. "Let me assure you Kenya unlike many countries in the region and beyond has never defaulted on debt obligations," he said.
He noted that in the medium-term, Treasury has set a target to significantly reduce the budget deficit.
Asked about some of the biggest challenges in preparing this year's Budget, he cited a tough balancing act amid reduced revenues, expanded expenditure and ballooning debt.