Kalembe, 'Mwana wa squatter' fought for the landless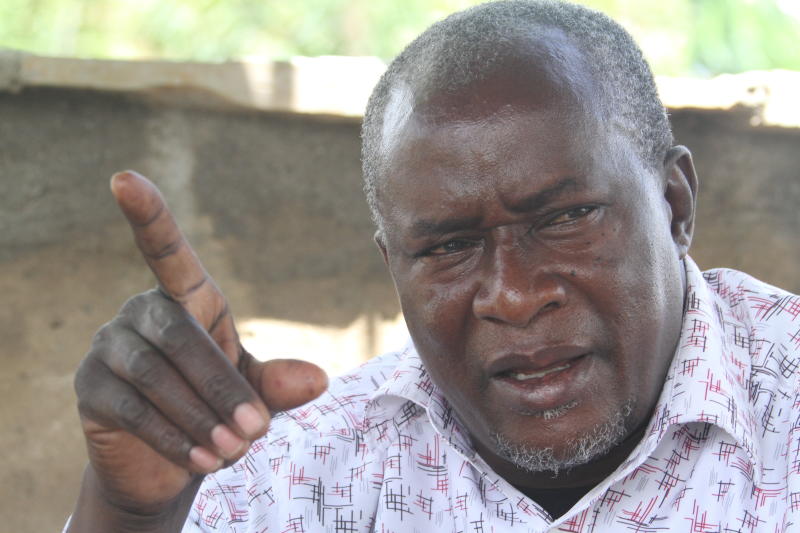 Former Kibwezi MP Kalembe Ndile who died yesterday at Nairobi Hospital was a big defender of the rights of squatters.
From his Mbui Nzau village in Kibwezi to the political class, Kalembe, popularly known as 'Mwana wa squatter', was described as a man with a sensitive heart especially to the landless.
As a man who grew up in a poor background - being a charcoal burner, lacking education, to the national arena - Kalembe was in a better political position to know the needs of both classes of people.
Political leaders mourned the former Kibwezi MP as a charismatic leader who selflessly fought for the rights of the underprivileged. Kalembe, 57, died on Sunday morning while undergoing treatment for liver complications at Nairobi Hospital.
His brother and the family spokesperson Samuel Ndile said the former MP complained of stomach pains last Tuesday and was rushed to Aga Khan Hospital before being transferred to Nairobi Hospital on Wednesday morning.
"He underwent a surgery at the hospital and it complicated his condition, prompting his admission to the Intensive Care Unit," said the brother at the Lee Funeral Home where the body was transferred to.
President Uhuru Kenyatta led top leaders in eulogising the former legislator, saying he excelled as a fighter for human rights, especially the right to access land for squatters.
"It is unfortunate that death has taken from us Kalembe in his prime. He was a lively politician who loved and worked with everyone and always held the interests of the country at heart," said the Head of State.
"He was a master of equal justice who set an incredible example of service to all. He will best be remembered for his modesty, insights, independent voice and fighting for the rights of the underprivileged," said Deputy President William Ruto.
Orange party leader Raila Odinga said Kalembe's death had robbed the people of Kibwezi and the country of a charismatic leader with exceptional grassroots mobilisation skills, and who also deeply cared for the disadvantaged people.
Kalembe, who adopted the title 'son of a squatter' after his family's land was taken away, ventured into politics and clinched the Kibwezi parliamentary seat in the 2002 elections.
The firebrand politician from Makueni lost subsequent attempts in 2007 to ODM candidate's Philip Kaloki and two other attempts against Wiper's Patrick Musimba in 2013 and later in a by-election. He would later be appointed by Uhuru to the board of the Tana Athi Waterworks for a period of three years.
Kalembe formed The Independent Party and joined the Jubilee coalition but later ditched the party to join Kalonzo's Wiper Movement.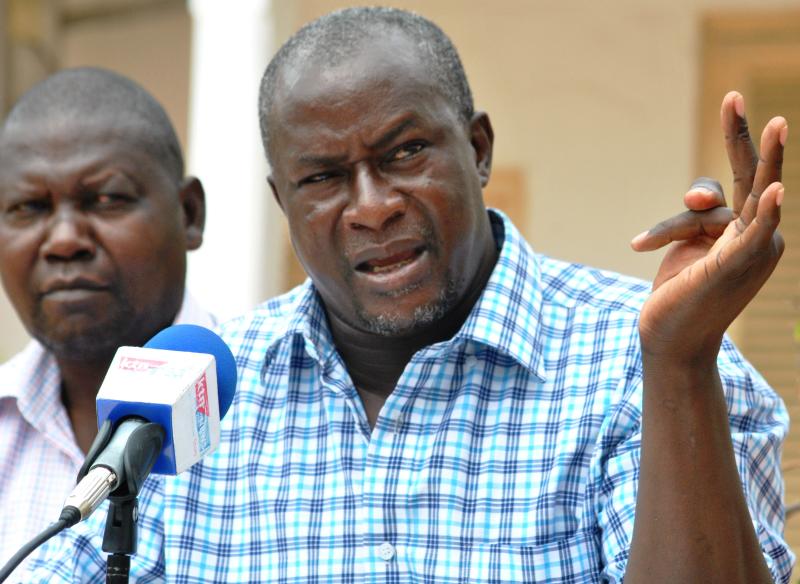 Wiper leader Kalonzo Musyoka, MPs Joshua Kimilu (Kaiti), Jessica Mbalu (Kibwezi East), Patrick Musimva (Kibwezi West), and Patrick Makaui (Mavoko) among others joined Kalembe's family and friends at the Lee Funeral Home.
Kalonzo said Kalembe was a bold politician who stole the hearts of people to an extent that they demanded he addresses them whenever they went for meetings countrywide.
"He said things as they were in his ardent fight for the common person. While some of us would hold brakes, Kalembe would courageously let you have it as he saw. He had very little patience for corruption," said Kalonzo.
He praised the 'self-made' politician for his commitment to the affairs of Wiper party.
"He had pledged that he would not vie for any political seat in Ukambani but would instead join my presidential campaign in 2022."
Makueni Governor Kivutha Kibwana recalled his times with the former MP during the agitation for land rights, particularly in the then Kibwezi constituency.
Kibwana said he joined forces with Kalembe to fight for the land rights for the people of Kibwezi who were being dispossessed of their land by senior people with connections in the national government.
The governor remembered Kalembe as a fearless land rights activist who made his name while fighting the well-connected land grabbers in Nguu and other parts of Kibwezi.
"He was a man of the people. He identified himself as a son of a squatter and his message resonated well with the locals, who felt he represented their cause," Kibwana said.
The governor also recalled how he helped Kalembe overcome his academic challenges when he decided to run for a parliamentary seat, revealing that he personally tutored Kalembe at his home until he sat his KCSE exams as a private candidate.
"By that time he was living in my house and we encouraged him to register for KCSE. We then got him books and homeschooled him until he sat his exams," Kibwana recalled, adding that on many occasions, Kalembe rubbed authorities the wrong way due to his agitation for land rights.
The two friends would later serve together in government during retired president Mwai Kibaki's tenure when Kibwana was the president's adviser while Kalembe served as Wildlife assistant minister.
"Ndile was the coordinator for Ngulu wa Ngao Centre for Human Rights before joining active politics. He used this umbrella to fight for those people who had been evicted from Chyullu Hills and had no place to settle," said Antony Ndolo, who worked with him in the organisation.
Through his efforts, more than 2,000 people were settled at Kiboko C in Makindu, which had formerly been set aside as land for research by the Kenya Agricultural and Livestock Research Organisation.