Kabogo: Mt Kenya will field a candidate for the top seat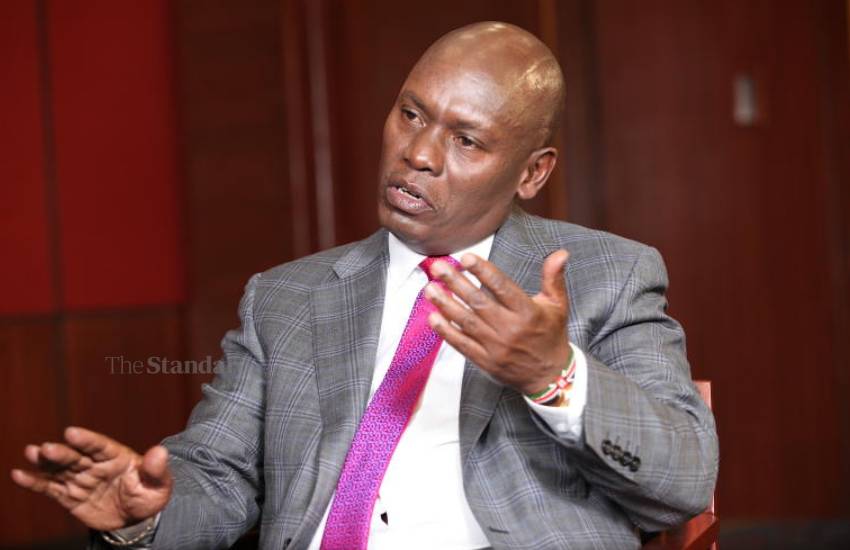 With next year's General Election fast approaching and President Uhuru Kenyatta set to retire, a number of names have been mentioned as his possible heir in his Mt Kenya backyard.
Amid the clamour for the region's kingpinship, there are concerns that Uhuru's exit may leave a leadership void in a region that has controlled national politics for decades.
However, former Kiambu Governor William Kabogo insists there will be no vacuum in Mt Kenya's leadership. He said he was ready to take up the mantle and even lead the country as the next Commander-in-Chief.
"People think Mt Kenya has a vacuum; what vacuum? We are there. Uhuru is the reigning leader of Kenya as a nation, he is also our leader as Kikuyus. By the time he leaves, other leaders will emerge," Kabogo said.
Kikuyu kingpin
"Already we have emerged, and don't count me out. I am a strong leader of Mt Kenya and if my people back me, next year's election will be a serious contest," he added.
Kabogo now joins a long list of names being touted as possible successors of President Kenyatta as the Kikuyu nation kingpin.
Having produced Kenya's three out of four presidents since independence, some leaders now say Mt Kenya is not ready to have a presidential candidate next year and will most likely settle for the running mate position.
"I am yet to see a Mt Kenya leader who can pull a crowd outside his constituency or county. What we have are county kingpins. The region wants a diplomatic and fearless man but many leaders in the region offering themselves for presidency lack those qualities," said Kirinyaga Woman Representative Wangui Ngirici.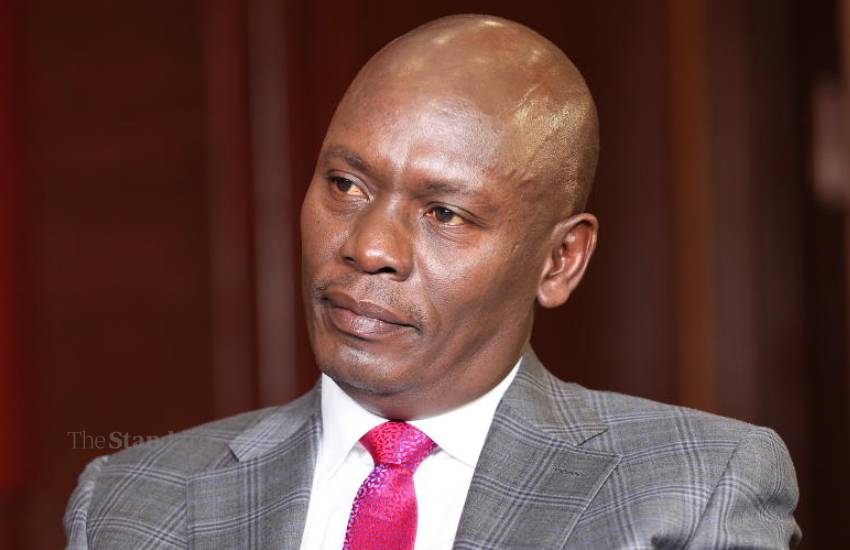 MPs Nduati Ngugi (Gatanga) and Peter Kimari (Mathioya) concurred with Ngirici.
"We have the numbers, we may not produce the president but our numbers are enough for us to produce a deputy president or another senior position that will be created by the proposed BBI Bill," said Kimari.
However, Murang'a Governor Mwangi wa Iria says Mt Kenya region should not despair because when the right time comes, Uhuru's successor will emerge and lead the Kikuyu nation.
"We have the numbers and our people vote as a bloc. That will also happen next year and we will be at the centre of national politics and leadership. We cannot be taken for granted," Iria said.
Two weeks ago, Tangatanga leaders from Mt Kenya formed a committee to bargain for the region in exchange for their support for Deputy President William Ruto's presidential bid.
Top on the list of those being prompted to be the DP's running mate in Mt Kenya include former Agriculture CS Mwangi Kiunjuri, Governor Iria, Narc-Kenya leader Martha Karua and National Assembly Speaker Justin Muturi.
However, Kabogo dismissed those clamouring for Uhuru's succession as "short-sighted and not thinking about Kenya".
"This tribal politics has to stop. We need to start thinking as a nation rather than as regions and discuss issues affecting Kenyans," he said in an exclusive interview with The Standard.
"How many successions have we had? This thing is not a monarchy; a leader will be elected by the people."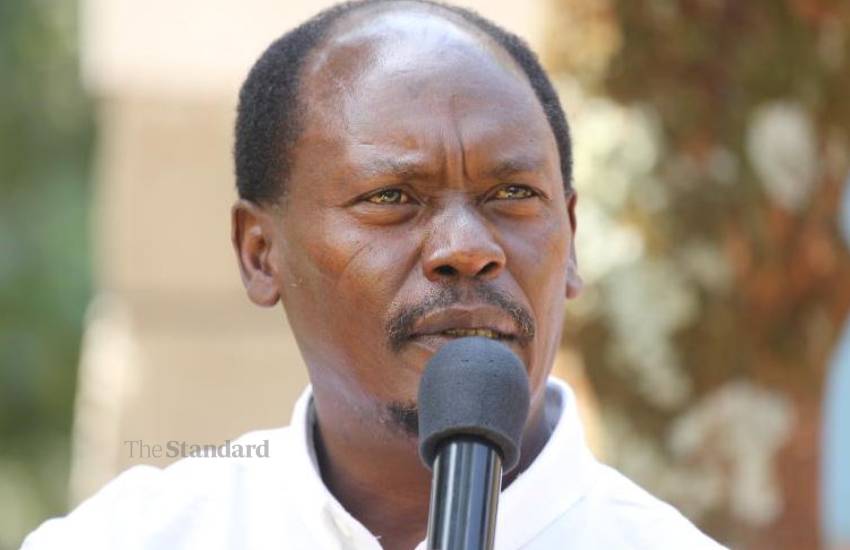 Nonetheless, he admits that for anyone to win the presidency, tribal numbers matter and as the Kikuyu nation, they will go to the negotiating table from "a position of numbers".
"When I see people forming coalitions without any Kikuyu in them, I am happy. Do you know why? Because when they need numbers they will have to come to us," said the former governor.
Kabogo said the Kikuyu nation should not be written off in the succession matrix as they are capable of "tilting the balance" in next year's presidential election.
"We are the majority and vote as one bloc. So, why will we go fill up anybody else's cup? If there is anybody to form a coalition without Kikuyus it is difficult. We have 37 per cent of the votes," he claimed.
Kabogo also asked Ruto to bolt out of the government if he was no longer satisfied with the president's policies.
"You can't sit there as the president's deputy and say you don't agree with the policies. You don't agree with the manifesto you were elected with, so bolt out, plan your manifesto and let this man finish his game. This is not about succession politics, it is the principle the world over," he said.
He said Kenyans should dismiss any talk of election postponement and prepare to cast their ballots next year.
"Unless you change the Constitution, Uhuru will go home (at the end of this term), and whenever I speak to him I remind him of that. And why would they change the Constitution to make him stay in power? He is just one man," he added.