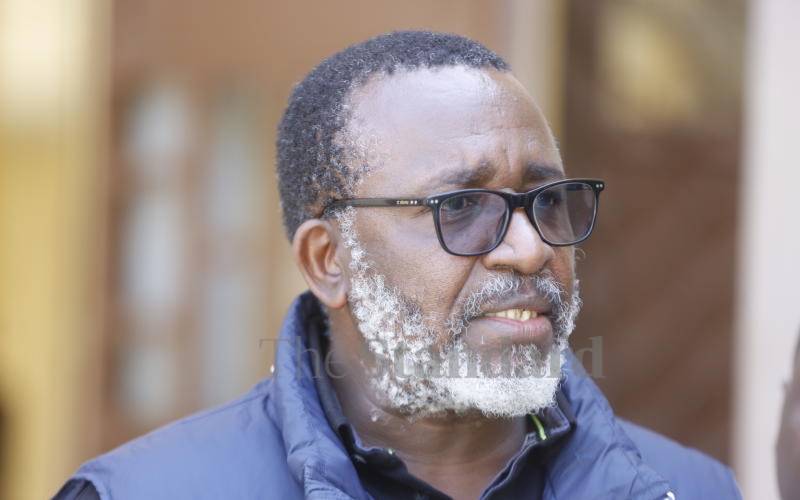 Meru Senator Mithika Linturi's hate speech case has created a rift between two State agencies.
Director of Public Prosecutions Noordin Haji and National Cohesion and Integration Commission CEO Skitter Ocharo have clashed over the failure to prosecute the senator.
Ms Ocharo protested the decision not to charge Mr Linturi while the DPP accused her of trying to interfere with the independence of his office. The office detailed how a decision to withdraw an application to hold Mr Linturi for investigations was arrived at.
Ms Ocharo sent Mr Haji a protest letter stating the NCIC will privately prosecute Mr Linturi over his madoadoa remarks if he does not consent that the file is ready.
The NCIC boss, in her letter dated March 23, said her investigators had a water-tight case against Mr Linturi but the DPP has been holding onto the file.
"We feel regarded as a lesser player in the justice system and therefore short-changed ... demand that the matter be brought to court and the suspect be charged without any further delay," Ms Ocharo added. According to her, the prosecutor who handled Kapseret MP Oscar Sudi is the same who handled Mr Linturi's.
On February 11, a court in Nakuru acquitted MP Sudi in a case where he was accused of insulting President Uhuru Kenyatta's mother. Mr Sudi was in September 2021 charged with two counts of hate speech and one count of offensive conduct.
Principal Magistrate Isaac Orenge said evidence presented was not enough to convict him. In his response to the letter, Mr Haji accused Ms Ocharo of sidestepping her bosses as her letter is not signed by the NCIC chair Rev. Samuel Kobia.
He denied that both Mr Sudi and Mr Linturi's cases were handled by the same prosecutor adding that the claims were meant to arm-twist his office to clear the file to charge the senator.
The DPP said on March 17, his office met NCIC vice-chairperson Ann Nyutu and the commission's investigator and explained why the office arrived at the decision. The NCIC was informed of gaps in the investigations that needed to be sealed.
He said Ms Ocharo had already condemned Mr Linturi even before he was tried in court.