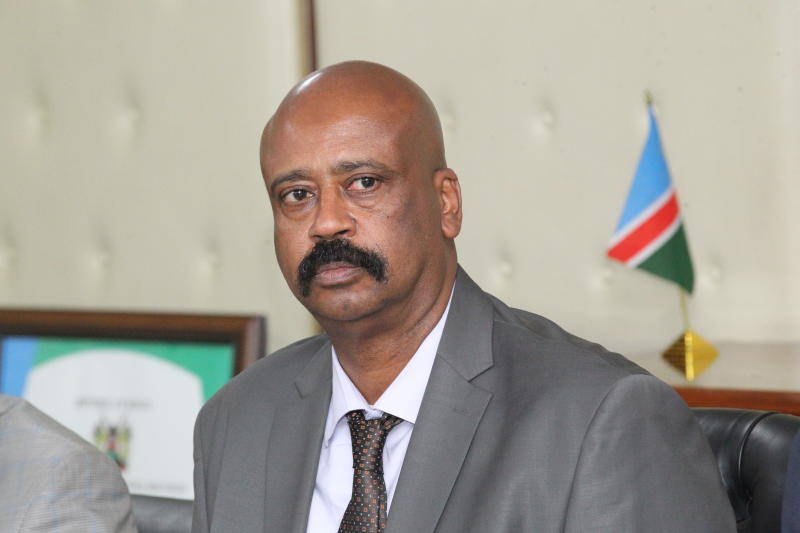 Nairobi Metropolitan Services (NMS) has announced plans to recruit more nurses, clinical officers and doctors to boost health service delivery in the county.
The Major General Mohammed Badi-led institution yesterday noted city hospitals lacked adequate health workers and medical equipment.
NMS Director for Health Services Josephine Kibaru-Mbae said they were in the process of increasing the healthcare workforce through the recruitment of health workers under the Universal Health Care programme.
The director explained that the recruitment was further aimed at replacing staff that had left employment through natural attrition in order to reduce workload.
She said NMS had commenced the retraining of health workers in all NMS facilities offering maternity services, which was aimed at enhancing maternal health.
Read More
"The training on maternity care and customer care has already started and we hope to scale it up to all staff before the end of the year with support from United Nations Population Fund and other partners," said Kibaru-Mbae.
She further said the NMS had procured stretchers, wheelchairs and hospital screens, which have been placed at the emergency departments with an in-charge nurse to assist patients with difficulties or disabilities.
"We are also making sure that salaries are paid on time and supporting other welfare issues of staff to improve their morale," she said.
There are also plans to improve professionalism among health staff across all county hospitals by enhancing supervision by sub-county and county teams including the human resource department of NMS to enhance professionalism and adherence to prescribed code of conduct.
The existing medical workers will also be attending refresher courses to sharpen their skills on the job.
This comes against the backdrop of another announcement by NMS in June that it was, through the Public Service Commission, targeting to recruit 225 health workers as part of the 5,000 additional health workers announced by President Uhuru Kenyatta in his May address.
The increase was to complement the 2,750 health workforce under the Nairobi County Government.
The vacancies announced included those of doctors, nurses and clinical officers to be engaged on a three-year contract