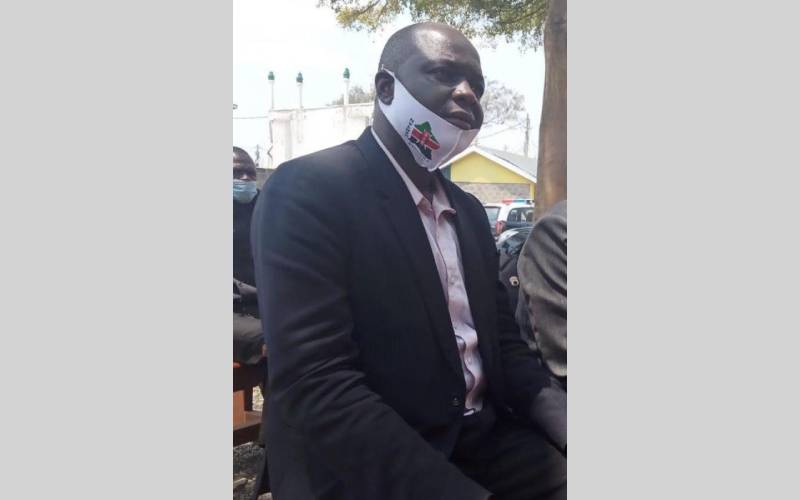 A court in Nairobi has released a human rights activist accused of stealing crucial documents from the Bungoma County government.
In his ruling, Kibera Law Courts Senior Principal Magistrate Charles Mwaniki freed Barasa Nyakuru (pictured) on the grounds that there was no sufficient evidence to warrant his detention.
Mwaniki declined a request by Police Constable Peter Orwa to have Nyakuru detained for 15 more days to allow more time for investigating officers to collect evidence.
"The court cannot be seen to fetter the respondent's rights to exercise his democratic duty. He has availed himself to the investigators as required and pledged to co-operate," Mwaniki ruled.
He noted the courts should not be used to gag an individual's civil and political rights.
The defence team led by Brian Khaemba and Isaac Okinyo argued that the activist's charges were politically motivated, pleading with the court to grant the respondent a free bond.
"My client has been arrested because of political reasons," said Khaemba, wondering why the accused person was arrested in Bungoma and later brought all the way to Nairobi.
"I find the application is without merit. I direct that the accused person be released forthwith on free bond. He shall, however, report to the investigating officers on August 24," he ruled.
The matter shall proceed on September 10.
Nyakuru had petitioned for the impeachment of Bungoma Governor Wycliffe Wangamati.