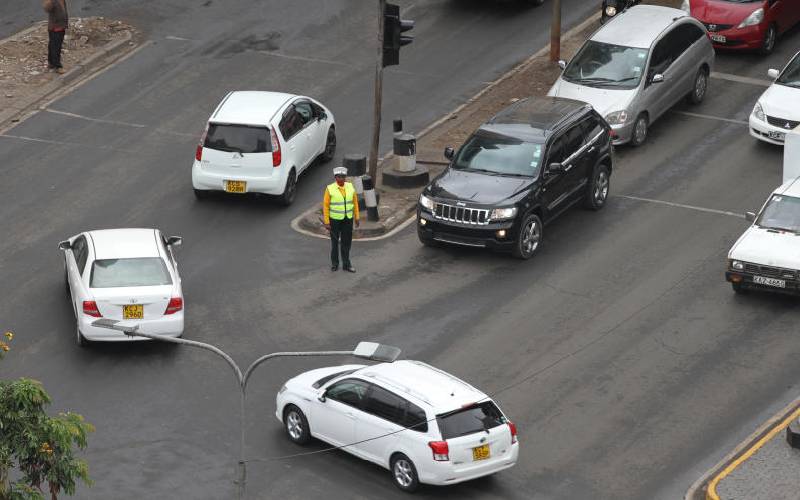 Petty traffic offenders will soon pay instant fines through mobile money services, a move intended to improve efficiency and reduce corruption.
Interior Cabinet Secretary Fred Matiang'i revealed that President Uhuru Kenyatta had ordered his ministry and that of Information and Communication headed by Joe Mucheru to have the policy in place by December.
"We are going to meet all stakeholders and agree on the way forward to ensure the issue of instant fines works by December. There will be no need to waste time for offenders who are ready to pay," he said.
Stakeholders will meet next week to plan and execute the rolling out of the rules to guide the issue.
Read More
High Court Judge John Mativo had in 2018 also ordered that a task force comprising various stakeholders be set up to draft the rules. He said to some extent, the rules are aimed at achieving a legitimate purpose and public good. The court added that public interest favours safety, law and order on Kenya's roads.
This was in a case filed by Kenya National Union of Co-operatives employees, who sought to have the rules nullified and police stopped from applying them. They said imposing such fines was the work of courts.
But the judge said it was pointless for a person to plead guilty and be arraigned only to do the same.
"Besides, if well managed and the payment of fines is automated, it can eliminate corruption and serve a legitimate purpose," Justice Mativo said.
He added the rules allow the offenders choice of not pleading guilty upon being served with the notice and they may be admitted to bail and appear in court later. Matiang'i said the plan was part of digitisation process in the criminal justice system.
"This will weed out cartels and enable the public to operate freely and faster. This is the only remaining route now and everyone is on board," said Matiang'i.