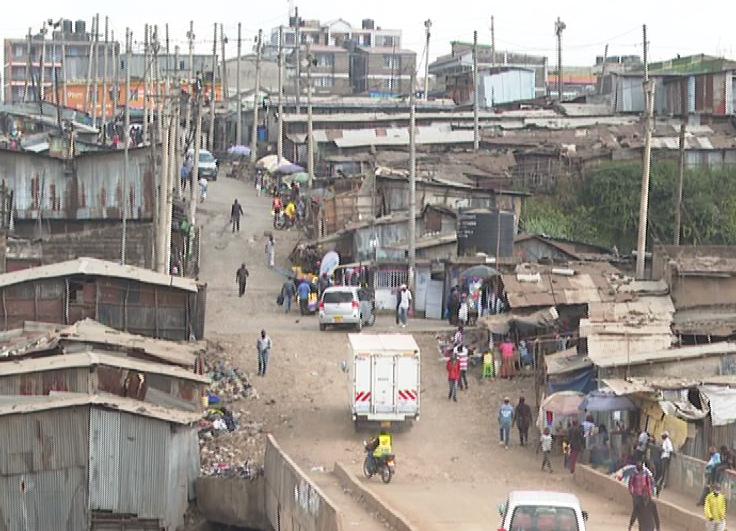 It is a few minutes past midday and the scorching sun is not forgiving. Today like any other day the residents of Mathare are up and about trying to make a living amid this pandemic.
A majority of the residents on this side of the world are low-income earners who depend on daily wages earned from tasks like doing laundry for people in places like Eastleigh, menial jobs among so much more.
The disease came with its burden, a majority lost their jobs since no one could bare welcome anyone into their homes due to fear of Covid-19 but still, life goes on, they have bills to pay including bills to take a shower.
Read More
On a normal day for privileged people like you and I, taking a shower is an everyday activity since water is available and we have the luxury of having proper free bathrooms inside or just a few meters from our houses.
Beatrice Achieng, 21, has a different tale. The 20 by 10 inches shackle that she calls home, houses her mother, two younger siblings, and her child.
The house leaves no room of having an inbuilt bathroom nor toilet as a result the tiny space that serves as the living room and kitchen is normally turned into bathing space when the children are asleep at night or early morning.
On a good day, she will pay fifteen shillings to access the public bathroom that sits almost a kilometer away from her house.
Since Covid-19 was confirmed in the country, Beatrice and her mother have had to make survival changes on their routine since the little earned from their hustle is not enough to meet household costs.
"Water is scarce in this area and whatever is available we have to buy it at about ten shillings or twenty depending on the water provider and its availability. For a long time I have been bathing from our house after my mother leaves for work so that the little water I have used to shower can be recycled by my siblings since we cannot all afford to take a shower at the public bathroom," says Beatrice.
According to Beatrice, one needs to be very hard working to survive in such a setup. As a result, she taught herself hairdressing skills that come in handy.
"When I plait my client's hair I don't charge a lot because I understand the suffering we are all going through. A simple hairstyle will cost one fifty shillings. The money I earn I use it to buy water that will serve all purposes in the house and the little that I remain with I save it for a rainy day," she narrates.
"A 20-liter jerrican of water today goes for five shillings since water is in plenty, with my fifty shillings earned from plaiting I can use twenty shillings to buy four jerricans. I will then use one jerrican to shower and leave a bit for my siblings to wash their legs since we cannot end up using all the bought water to take a shower and I cannot afford to pay for everyone to shower from the public bathrooms," adds Beatrice.
It takes a skill to master your way when bathing from the little space in 20 by 10 inches house fitting. You need two basins, one will serve as the receiver where you will step in so that water does not pour inside the house and the other basin will serve as a holding water pan.
Today we offer to pay for her to take a shower from the public facility to understand the economic dynamics of paying or showering from the house.
It is a long trek bypassing dangerous walkways and dumpsites that seems to have turned to an open sleeping ground for chang'aa lovers who could not make to reach home last night.
Beatrice says that it is safe to make the long journey to the bathroom and back home, the only challenge is that by the time you get back to your house you will still be dirty due to the amount of dust you will have carried along the way.
A signpost placed strategically welcomes you at Muoroto Insiders sanitation block. The facility is run by the Muoroto youth group that ensures the hygiene standards are maintained.
It is a cool place for youth to hang out since apart from the toilets and bathrooms the facility holds a game room where young boys throng in to play FIFA games at a fee.
A few meters from the block also sits a draughts game space for middle-aged youths.
To take a warm shower you will pay fifteen shillings, for a cold shower ten shillings, five shillings to access the toilet for a short call, and ten shillings for a long call of nature.
For those unable to pay per use, will have to agree with the management on a monthly payment of three hundred shillings.
"This facility has helped a lot of residents within the slum. The young, old, men, children, and most especially girls appreciate its presence. It is a fact that there are very few sanitation facilities within the slum which ultimately means that a majority still bathe in their houses and go for a call of nature inside their houses on buckets and later on pour in the river," says Kevin Mwangi, in charge of Muroto Insiders.
Despite the critical services offered at this sanitation block, not all can afford the required charges.
According to Julie Ayieko a resident of Mathare, tough times have called for tough measures.
"As girls, we are faced with a huge hurdle before us especially now with the pandemic. Job redundancies have forced our fathers to sit put in the houses which makes it hard for us to shower from the houses as we did before. I cannot tell my father to step out so that I shower ultimately that day you will not shower and if you are on your monthly periods you will suffer from emotional torture, "says Julie.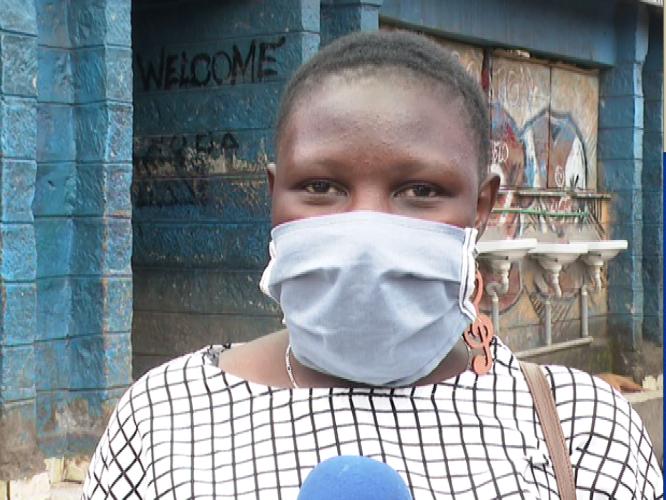 "The structures that we live in here in the slum are tiny and not able to fit sanitation centers so as a result, Muoroto sanitation block comes in handy.
Over the years we have witnessed that flying toilets have reduced within the slum because people are learning the need to have proper good hygiene habits," adds Peter Mwaura, Mathare resident.
A few meters to the North of Mathare, Kosovo, lies the second public sanitation block run by a women group. Free deals are hard to come by in the slum and in order to take a proper shower outside your house, you will still pay fifteen shillings for a warm bath or ten shillings for a cold shower. Still, you can bargain for a monthly payment plan at three hundred shillings.
Jemimah Kalemi runs a small grocery shop just outside her house. She says business is really bad and she can hardly afford to meet the needs of the family.
"I rely on this business to fend for my children, pay rent, and even pay for them to take a shower from the public bathroom. Our houses are small and 'self-confused' forcing us to rely on the fifteen bob shower at the facility. It is hard and unaffordable to pay for my four children on a daily basis because right now my husband is in the house, this means that my eldest fifteen-year-old daughter cannot bathe from the house and instead of using fifteen shillings to pay for her alone to shower, it is wise to buy food that can be eaten by all of them," says an emotional Kalemi.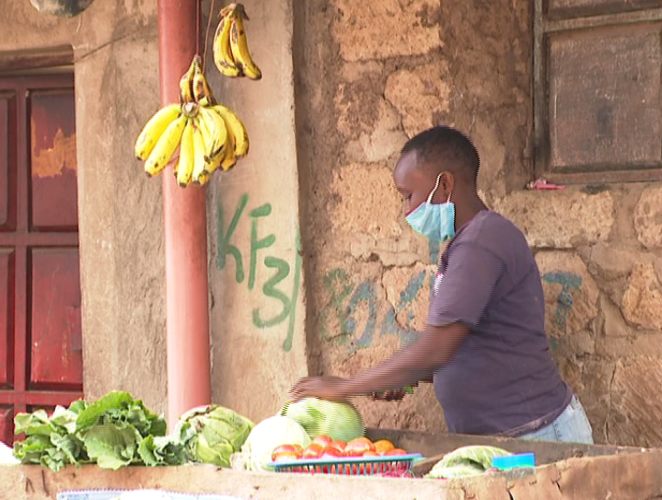 Nancy Njeri runs the women-led sanitation block, she is worried that a majority of people are now bathing from their houses or just outside their houses at night despite the insecurity that looms within the area.
"At some point, an NGO came in and paid a one-month subscription for girls to shower from the facility at their own pleasure. However, the subscription elapsed and now the girls have gone back to shower from their houses despite the fact that most men are now in their houses, "says Njeri.
Measures to combat the spread of coronavirus in the country like the nationwide curfew between 9 PM and 4 AM still holds which means that if you have to bathe outside your house you have to do it before the boys in blue make their way inside the slums.
According to a source, the boys in blue love making rounds along the slums alleys as they collect what belongs to Ceaser from the changa'a brewers.
"The slum is not safe for children of any gender because as they bathe outside their houses we have predators watching and as a result, we see the rise in the number of boys who are sodomized but will never speak and increased pregnancy rates from the girls, "adds Njeri.
A long-lasting solution would be to make the facility free for the resident but that is not economically feasible bearing in mind there are bills that need to be paid.
So the delicate balance prevails on whether one will pay to take a shower or will fend for his family, after all, a missed day's bath won't hurt.