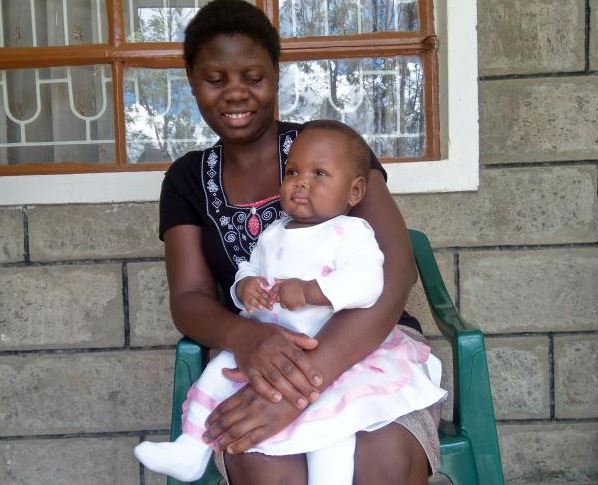 If you meet Baby Hope, you might conclude she is the happiest child, a complete contrast with the circumstances that ushered her into this world.
Her bubbly character, glowing eyes, and a smile that aligns itself across her chubby cheeks, Hope, just like her name, beat every odd that was out to ensure she does not come into this world alive.
Seven months ago, Hope was born in the most unpleasant environment at Nairobi's Uhuru Park. Her mother, Rebecca Atieno, a 20-year-old, had just lost her job as a waitress in one of the restaurants in the city.
While at Uhuru Park, trying to collect her thoughts, her water broke. She could not even afford Sh10 to get to the City County toilets to check on herself.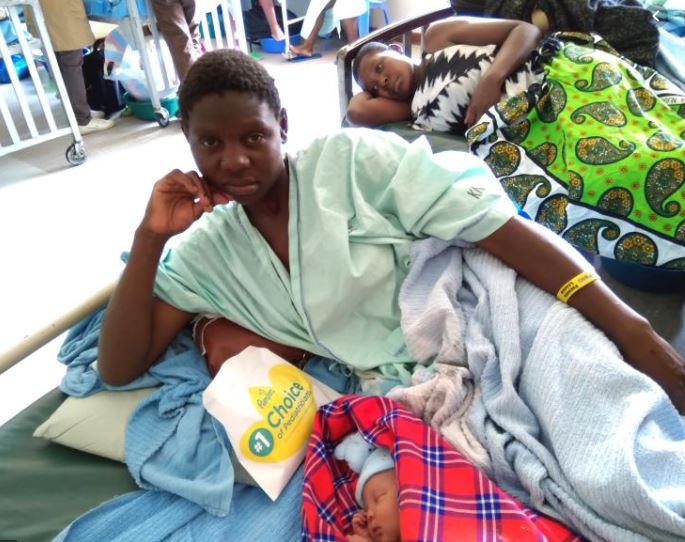 Alone, dejected and rejected, she gave up. She knew the baby was coming. It was almost a month earlier from the day she was told would be due. There at the park, on her own, she pushed out the baby, and with no scissors or razors, she cut the umbilical cord with a sim-card holder.
It was later that a good Samaritan saw her and called the St John's ambulance, bought her some food, water and a Maasai wrap which she used to cover the baby. She was later transferred to the Kenyatta National hospital.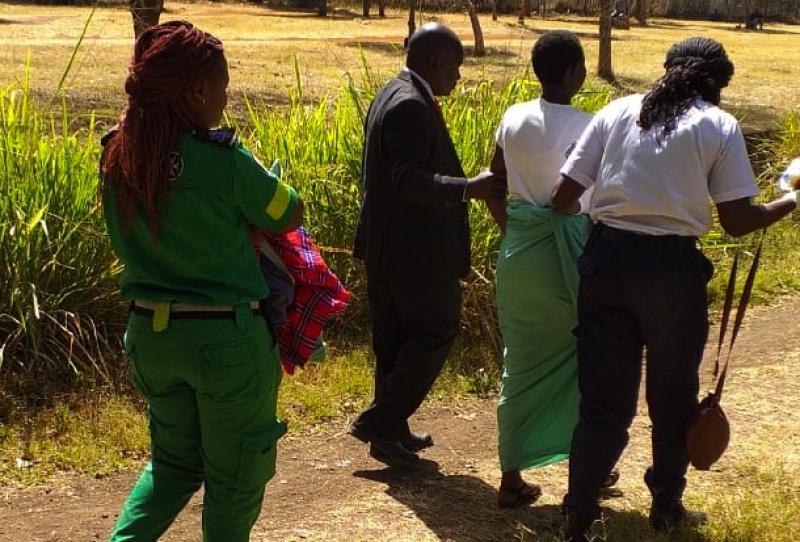 The Standard paid a visit to Atieno in Ongata Rongai, where she is being housed by a good Samaritan, Christine Riungu.
Riungu let Atieno stay at her servant's quarters at least until she lands a job, which was one of the promises made by several companies when her story was published by The Standard in March.
"I am yet to hear anything from them," said Atieno. Not even her extended family has reached out to Atieno, who comes from Nyakach, Kisumu County. She is an orphan.
Both mother and child are healthy. Atieno hopes to continue with the next phase of her life as the baby is already weaning and is not solely dependent on her.
"Hope can eat Ugali now and loves meat too. I am ready to work now," she said.
A sum of about Sh70,000 was donated for her through Still a Mum, a company that support mothers and fathers who have lost a baby through miscarriage, stillbirth and infant loss, but the generous gesture can only take her so far.
"I was a little disappointed that there was one person who used my story to collect money and then went missing in action. We have not heard from that person till now," Atieno said.
Last week, founder of Still a Mum Africa Wanjiru Kihusa tweeted appealing to well-wishers to assist in job offers or a scholarship so that Atieno could attend school, whilst highlighting the need to move on with her life.
UPDATE ON REBECCA (lady who delivered at Uhuru Park)
1. Baby Hope is now 8 months old!
2. Rebecca applied for an ID in August and should have it soon. (We have the waiting card)
3. Unfortunately, the 2 companies that had promised a job/paid school have not come through. pic.twitter.com/d4zemgqdCX — Wanjiru Kihusa (@wanjirukihusa) October 18, 2019
Atieno says she desires to go back to school or get a job. At the moment, she only has her class eight leaving certificate. She is still awaiting her National identity card which she applied in August.
She is appealing to those who had promised to help to come through.
She went as far as class 8 (we have her certificate). We would like for the money you guys donated (74,457) to be used as follows:
1. 6000 pay NHIF for Rebecca and Hope for 1 year
2. Some to be used to move and settle her
3. Some to be saved in an account of her choice — Wanjiru Kihusa (@wanjirukihusa) October 18, 2019
If worse comes to worst, the money collected will be used to start up a small business and get a place for her to stay with her daughter. Part of it, she says will also be used to pay for National Hospital Insurance Fund (NHIF) for her and her daughter at least for a year.
How it all happened
On that fateful day in March this year, moments after being fired from her hotel job, Rebecca Atieno, 20, headed to Nairobi's Uhuru Park, the only place she could find a moment's solace.
Confused, hopeless and reeling from the symptomatic third-trimester pregnancy exhaustion, she found a spot at the park where she hoped to gather her wits.
The previous night, her landlord had kicked her out for failing to pay Sh50 at a rundown lodging in Muthurwa.
While still at the park trying to figure out what the future held for her, she felt the call of nature, but could not afford to pay for Sh10 that public toilets charge.
"I did not have Sh10 and my phone was switched off, the attendant forced me to surrender the handset so she could let me use the facility," said Atieno.
At 2pm, her water broke and then pains followed, and with no money and phone, she knew she could not do anything - she was on her own.
At this time, she tried standing against a tree near her; there was no one in sight to come to her rescue. After 30 minutes, Atieno gave birth to a baby girl, unassisted and wrapped her with her sweater.
She did not expect to give birth to her baby, whom she named Hope, that day. She had gone twice for antenatal checks at Bahati Hospital in Nairobi's Eastlands, where she expected she would bring forth her child.
And at Kenyatta National Hospital, where aid workers took her after they were alerted by a Good Samaritan who found she had delivered alone, she stood out from other new mothers surrounded by happy relatives, because of her loneliness.