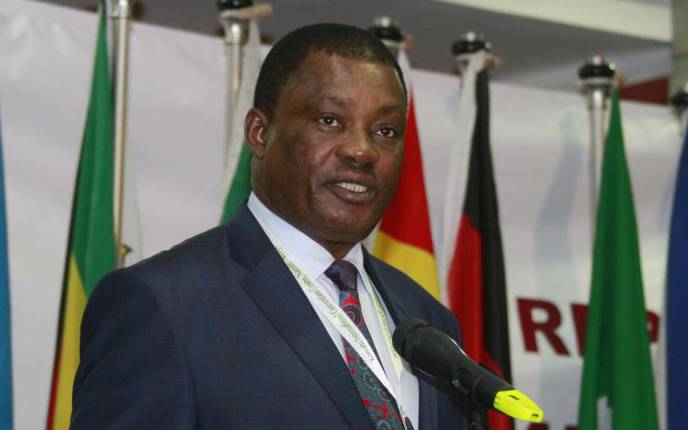 Parliament has opened an investigation into the controversial Sh12.6 billion police vehicles leasing tender. National Assembly Speaker Justin Muturi directed a departmental committee to probe if there was interference in the procurement process of the contract that has placed the Interior department on the spot. Mr Muturi yesterday gave the Departmental Committee on Finance and National Planning 21 days to inquire and report to the House. The directive followed a request for a statement from Endebess MP Robert Pukose, who said the tender was shrouded in controversy, especially given the haste with which it was awarded.
SEE ALSO: Why MPs could soon be crying to Uhuru, Raila
He said decisions of the Public Procurement Administrative Review Board and the High Court ruling that had halted the process were disregarded. Dr Pukose yesterday told the House that the process of picking the tender for the leasing of 1,290 police vehicles was characterised by "blatant" disregard of procurement procedures, indicating to the possibility of some senior public officers pushing their personal interests.
Rushed process
He said the manner the tender was hastily pushed, with Interior Principal Secretary Karanja Kibicho re-advertising it through a restricted process after High Court Judge John Mativo had stopped the ministry from concluding the process for leasing, indicated possibility of manipulation by State or public officers. "The unwarranted haste seems to favour a specific bid which may have been pre-identified by the users in the view of the fact that new bidders were called by phones to submit bids, leading to irregular award that took place on October 2. This award is shrouded in secrecy and possible irregularities," said Pukose.
SEE ALSO: Coronavirus limits MPs, disrupts House operations
Pukose said it was suspicious that while the first tendering process – which had led to a legal challenge filed by CMC Motors and now pending before Mativo – had taken three weeks to finalise before it was finally cancelled, "the new process has taken unbelievably ten days". "The new tender process was ostensibly intended to circumvent judicial and other administrative processes," added the MP. CMC had petitioned the High Court after the Public Procurement Administrative Review Board allegedly issued two conflicting rulings on the same matter, with the Interior ministry choosing to ignore one side of the ruling and opting to re-advertise the tender.