Former director challenges Nairobi Hospital over dismissal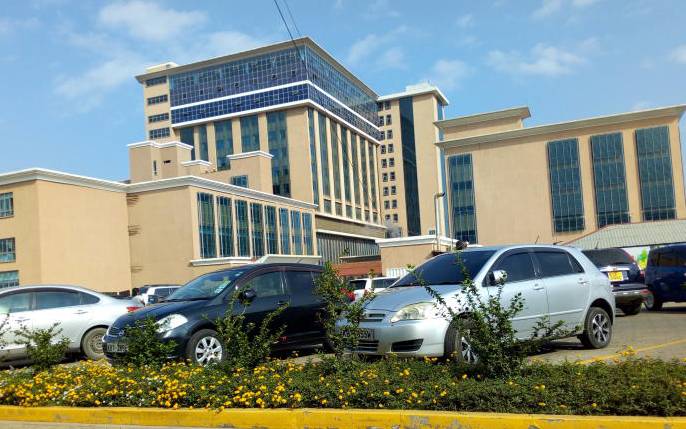 A former ICT director at Nairobi Hospital has accused the hospital's board of dismissing him illegally.
Mr Timothy Odhiambo Otieno told the court that the Nairobi Hospital Management Board acted contrary to employment laws by dismissing as the director in charge of ICT.
The hospital management accused him of using ICT number that was not allowed at the hospital.
Otieno, who was second in command to the CEO, argued through his lawyer Elkana Mogaka that the board did not give him an opportunity to defend himself as provided for under the constitution.
Mr Mogaka told Justice Byram Ongaya that as a result, the claimant has put a claim of Sh300 million being an award for unlawful dismissal from service.
Mogaka told Employment and Labour relations judge, that Odhiambo was summarily dismissed on May 9, 2019, over a determination of a disciplinary committee.
Mogaka pointed out to the court that urgency of the matter is centred on the action of the management to advertising his position without going through an internal mechanism.
He said his attempt to appeal against the decision of the committee was rejected, thus not according to him the opportunity to be heard
"The management has acted in a manner that files against the claimant's constitutional rights including fair administrative Action," he told the court.
The lawyer said that the management has ignored a suit filed by Kenya Hospital for him, an act he termed as of sheer malice and vengeance by the employer.
Mogaka contended that the claimant was the second in command ought to have been given the opportunity to state his case to whatever allegations raised against him.
The lawyer sought a conservatory order to hold the status quo until the main application is heard and determined
He informed the court of its powers to quash any decision made by the management in disregard of the law.
The hospital opposed the application for conservatory order, saying that already the claimant has been dismissed.
The management cannot reverse its decision and so far the position has been advertised.
The judge will deliver his ruling on Friday 5,2019.