Police service launches project to reduce officer suicides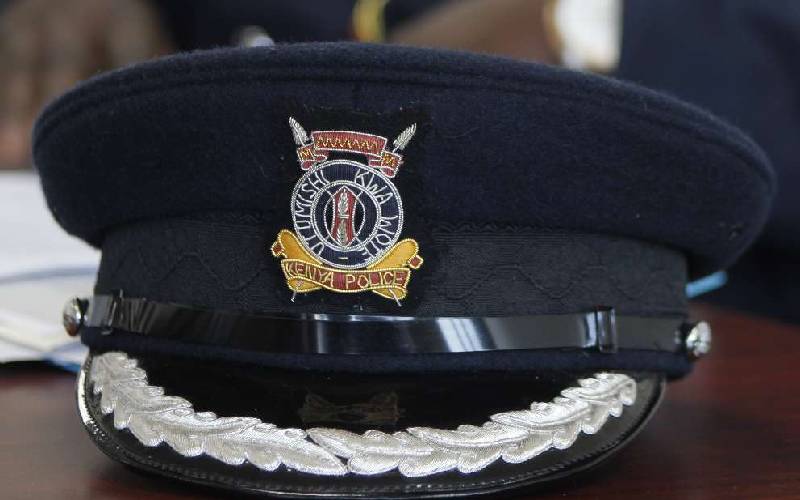 The National Police Service (NPS) has introduced a counselling programme to help manage stress and check increasing cases of suicide among officers.
Inspector General of Police Hilary Mutyambai said the NPS had established Service Counselling and Rehabilitation Centre to address psycho-social problems affecting its members.
Mr Mutyambai said the programme would first be rolled out in Nairobi before being spread to the rest of the country.
At the weekend, a police officer in Mandera and another in Machakos committed suicide. Up to a dozen Kenyan officers have taken their lives in the last three months.
Shot himself
Edwin Wesonga, a constable, shot himself dead last Thursday at Malka-Ruka police camp in Banisa, Mandera.
In Tala, Machakos, Andrew Kiplimo, also a constable, and who was reported to have been on treatment for depression, hanged himself.
Mutyambai asked officers to seek help instead of opting for suicide.
"Talk to your friends, colleagues, relatives and anyone that can help solve an issue that may be disturbing you. Male officers are the most affected because they don't talk. They need to open up," he said.
The programme follows a study NPS has done to establish possible causes of suicide among officers.
National Police Service Commission CEO Joe Onyango said they were keen to understand causes of stress that drove officers to suicide.
"Among other things, we will focus on what should be done before police officers are transferred to hotspots and see the interventions we can make before officers are integrated with their colleagues," said Onyango.
Police authorities, in 2016, received a report on the causes of shootings by police officers targeting their colleagues.