Here comes the incredible risk of mistaking crowds for votes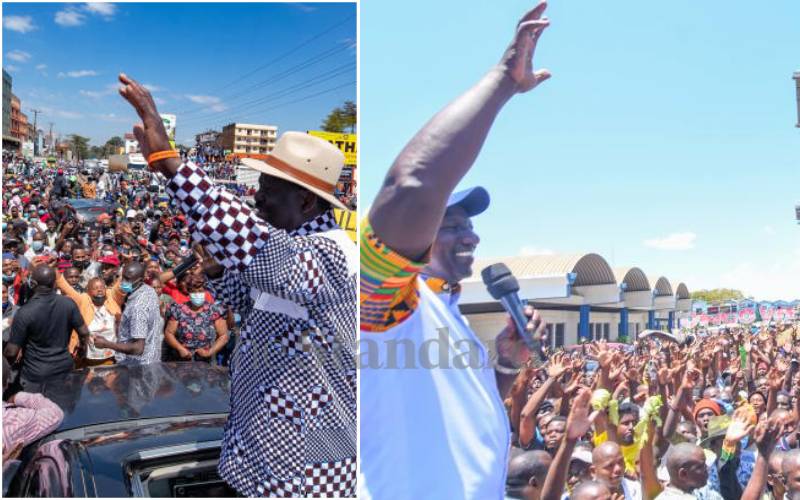 Since 2018, Deputy President William Ruto's followers have called him The Fifth. Recently, this 2022 key term has been picked up by Raila Odinga's supporters. It is a term that has no political copyright among presidential hopefuls.
Whoever the fifth president will be, don't confuse the crowd-pulling in your illegal political rallies with votes. I say illegal because campaigns have not officially started, but that's a story for another day.
Verily I tell you, having a multitude in rallies does not translate into votes. It instead creates wrong expectations for the candidates and their followers. These expectations have far-reaching implications on election outcomes and post-election behaviour.
Presidential hopefuls should avoid translating the huge turn-up of Kenyans at their rallies as votes and endorsements. Raila and Ruto sides are especially excited by the crowds, and they do everything to show us how many people each is pulling.
Crowd politics is a sure ingredient for horse-race political contestation that is highly deceptive.
Allow me to list reasons why crowd politics is dangerous. First, it creates a false hope among contestants and their followers. The candidates get false hope by counting uncast votes. As such, whenever they lose, they resort to institutionalising the narrative that, based on the experience of the crowd, their votes must have been stolen.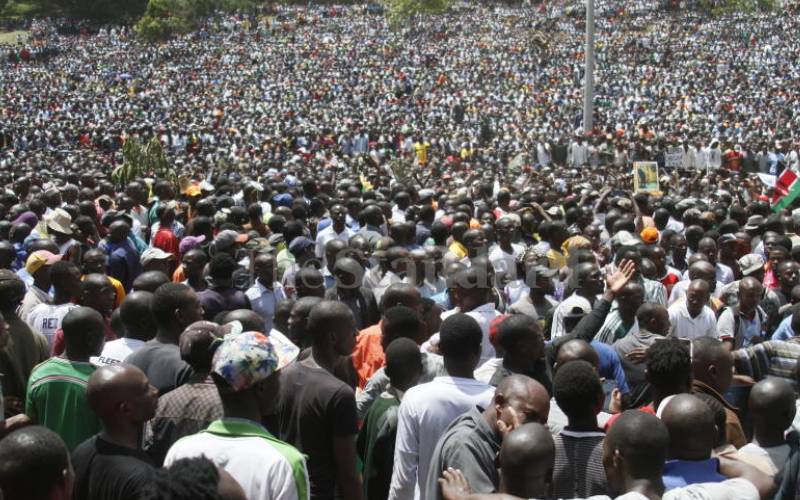 Of course, with crowd theorisation and propaganda - you can't connect how, for instance, a 10 million crowd should not translate into votes. So it becomes tough for a candidate who has chest-thumped counting the crowd as votes to concede defeat - a narrative that entrenches elections mistrust and voter apathy. This is prevalent in democracies that build their hope around the political crowd across the world.
Second, crowd politics creates insecurity among the contestants. Since the crowd is also translated to mean support, there are high chances of countering the crowd by hiring goons; to disrupt opponent's rallies in scoundrel ways - that's the seed of political intolerance, which is inimical to peace of a country before and after elections.
So far, we have seen this intolerance rising - we saw it in early January when goons blocked Kanu chairman Gideon Moi from meeting Talai elders. Last month, Jimi Wanjigi, the ODM presidential contestant was stoned in Migori during his campaign.
It has happened to Raila several times, conspicuously in Isiolo when his meeting was disrupted by youths who were not ready to embrace Governor Mohamed Kuti. In the same Isiolo, Ruto was heckled in February by pro-BBI youths. The DP was also mocked in Ol Kalou in Nyandarua County in February when he made a stopover to address citizens who supported the BBI.
It has not, and will not be, smooth sailing for our leaders - though they hold the key to its solution. It is not only physical goons who are opiates of this insecurity among politicians - there is another group called bloggers who are being paid by politicians to push narratives of crowd politics and propaganda online.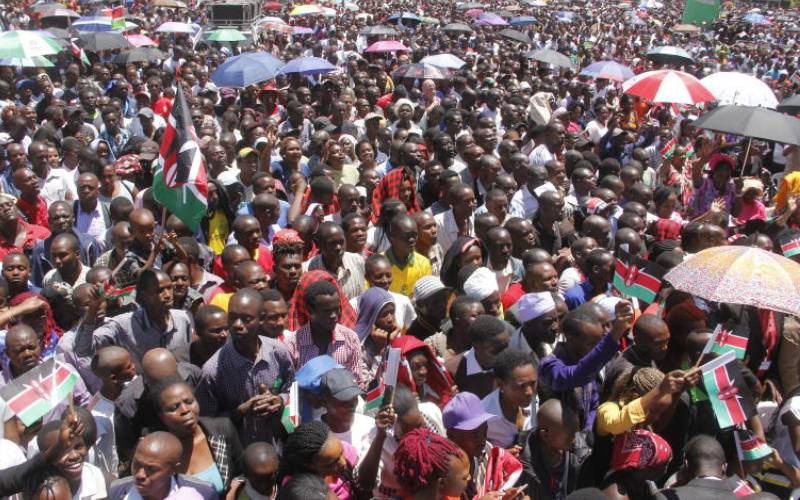 I have repeatedly stated here that these online propagandists are interested in money, and they shift their loyalties based on who pays them better.
They are the next ticking bomb in this country, and we must stop feeding the monster. Don't ever say you were not warned. Their kind of political communication strategy is deadly unprofessional.
What can we say, then? The wretched of the earth, opiated through privation, worship the presence of 'fat' cars, wealth displays, and whatnot. It has been a cliché that most of those who turn up in those rallies are curious, jobless Kenyans. Most of them want to catch a glimpse of a rare political 'god' who is omnipresent on their television screens.
Lastly, the most politically abominable and ominous revelation about these crowds is that most of them have no votes. It makes a lot of sense to a politician, more than all this write-up.
-Dr Ndonye is a lecturer of communication and media. @Dr_Mndonye