Sh14 million pearl dress worn by Lupita Nyong'o during The Oscars stolen from her hotel room
LIFESTYLE
By Mirror | February 27th 2015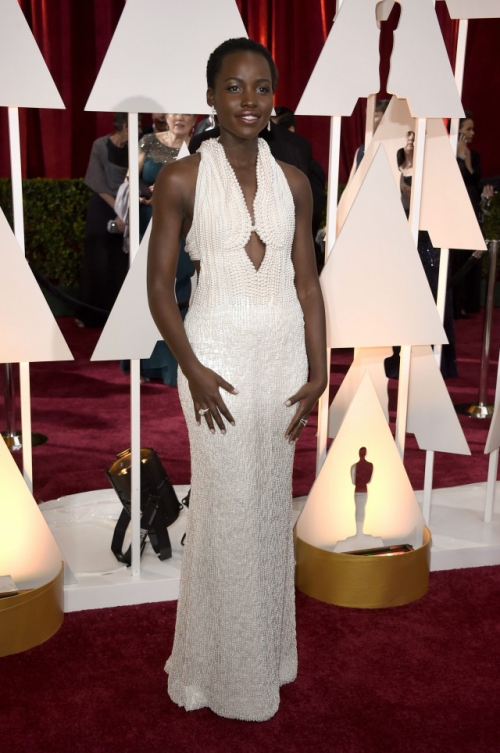 Lupita Nyongo'o's stunning pearl dress that she wore to the Oscars has been reportedly stolen from her hotel room.
The Oscar-winning was presenting the award at the awards ceremony on Sunday at the Dolby Theatre and wore the dress, which is believed to cost $150,000. But it has been nicked.
Los Angeles County sheriff's detectives are currently investigating the theft, which was reportedly stolen from the 12 Years A Slave actress' hotel room at London West Hollywood hotel.
Lt. William Nash of the sheriff's West Hollywood station confirmed that they were looking into the incident, according to LA Times after receiving the call at around 11:30pm on Wednesday.
Lupita's pearl-adorned gown was a white Francisco Costa for Calvin Klein gown, which was embellished for 6,000 Akoya pearls.
Detectives have reportedly already made a visit to the hotel on Thursday morning, according to Nash, the dress' value is part of the investigation but no arrests have been made but the police are looking into CCTV footage.
A representative from the hotel said: "This is a terribly unfortunate situation, and we are working with law enforcement on their investigation."
It happens to the best of them - but it won't make it any easier for Lupita Nyong'o as she stumbled over her big line as the Oscars 2015.
It's an iconic moment of the show when we're told who 'the Oscar' has gone to, but the Star Wars Episode VII actress got tongue-tied while presenting the Best Supporting Actor prize to J.K. Simmons.