Fate of woman in rehab centre left to father, fiancé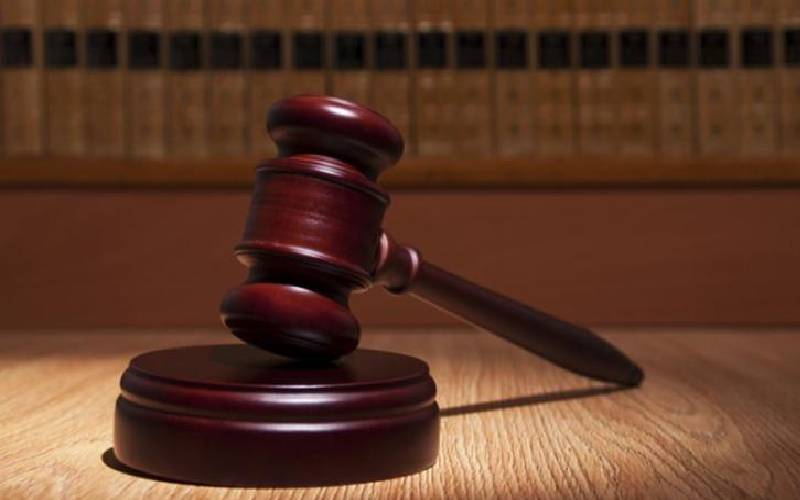 The High Court in Nakuru has directed the father and the fiancé of a woman detained at a local rehabilitation centre to come to an agreement on whether she will continue with treatment or be released to go home.
Justice Hillary Chemitei left the fate of 26-year-old Georgina Jebet to her father, Solomon Mwenye, and her fiancé, Christopher Nyanjom.
"The parties are directed to meet, settle the matter and sign the consent pertaining to the next move with regards to the interested party (Ms Jebet)," ruled Chemitei.
Jebet has been at the John Mututho Empowerment Center (Jomec) since November 5, last year. She was picked up whilst attending her aunt's burial at Kampi ya Moto in Rongai on the orders of her father, who was convinced that she was an alcoholic and needed treatment.
The decision irked Nyanjom who insisted that his fiancée did not abuse alcohol and that she was being held at Jomec against her will.
With the two men unable to agree on the next course of action, Nyanjom went to the High Court and sued the rehabilitation centre to release Jebet.
On December 11, Justice Chemitei ordered Jebet to undergo a mental health assessment at the Kenyatta National Hospital. The examination was conducted on December 15 by psychiatrist Gibson Mareko.
"The interested party is of normal mental status," read the doctor's report to the court.
Dr Mareko, however, diagnosed Jebet with alcohol dependency. She also abused marijuana, he said, adding that Jebet had revealed she had been taken to Jomec against her will.
"The interested party admits that her admission at the rehab was involuntary. But she has gained insight into her problems and she is now desirous to complete her addiction treatment," read the doctor's report.
The case will be mentioned on February 23 to confirm if Mwenye and Nyanjom have reached a consensus on the matter. This after her family pledged to make the best decision on her behalf.