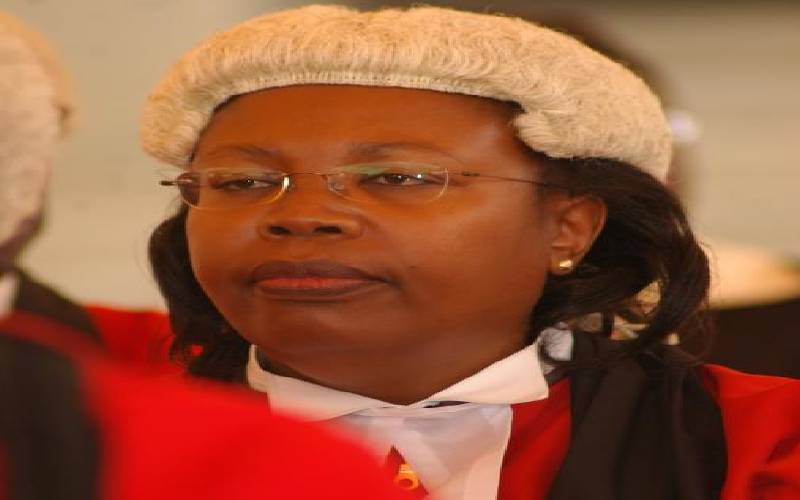 The High Court has ordered a relative and two childhood friends of a US citizen to refund him Sh16.5 million he put in a property venture in Kilifi County.
Charles Meto, who invested the money in 2010 in what turned out to be a ghost project, will also be paid interest at a rate determined by the court and Sh1 million for general damages.
"I find that Charles was inconvenienced by the defendants when they put his money to personal use rather than invest it as was originally intended. He has succeeded in his claim and it would follow that he is entitled to the costs of this suit," ruled Justice Mary Kasango.
In the matter that has been in court since 2014, Mr Meto was invited by his uncle Amos Kosgey and childhood friends David Magun and Collins Saina to invest in a holiday homes project as an equity partner. He was expected to take up 25 per cent of a company valued at Sh30 million.
Read More
The three partners are said to have led him to believe that land had been purchased in Mtwapa for construction of 100 homes, with phase one and two comprising 30 units each, phase three (24 units) and phase four (16 units).
Meto transferred $152,480.52 from his bank in the US to an account listed under CAD Holdings Limited, which his partners had formed to manage the project.
But Justice Kasango said it was not clear which company Meto was being invited to take up shareholding because CAD Holdings was incorporated on August 19, 2010, one month after he had transferred the money.
"As at July 19, 2010, CAD Holdings had not been incorporated. If indeed what Amos, David and Collins were inviting Charles to do was to obtain shareholding in the yet to be incorporated company, then one cannot understand why even after Charles sent money through a third party, Elsie Chemurgor Saina, and later into CAD's bank account, he was not reflected as director of CAD on the memorandum and articles of association at incorporation," reads the judgement delivered on October 16.
The judge also noted there was contradiction in the partners' evidence, with Amos claiming that Meto had bought 100 shares of the company at Sh10,000, while David said Meto had sent Sh7.5 million towards his shareholding in the company.
Flew home
Eager to see how far the project had progressed, Meto flew to Kenya in 2012 but was shocked to find that the property–Kilifi/Mtwapa/729–where the homes were to be constructed had not been acquired, and that Kosgey, Magun and Saina had not made their equity contributions towards the development.
Meto also discovered that his partners had withdrawn his contribution for their personal use. In his lawsuit, he claimed that his partners had defrauded him through an elaborate scheme of falsehoods and misrepresentation.
Kasango said it was clear that the money Meto gave out was never invested in CAD Holdings, but was squandered by his business partners.
While the partners said Meto would have to write to CAD Holdings to withdraw his investment, the judge said that the company was not indebted.