MPs ordered to return Sh19m paid for UN trip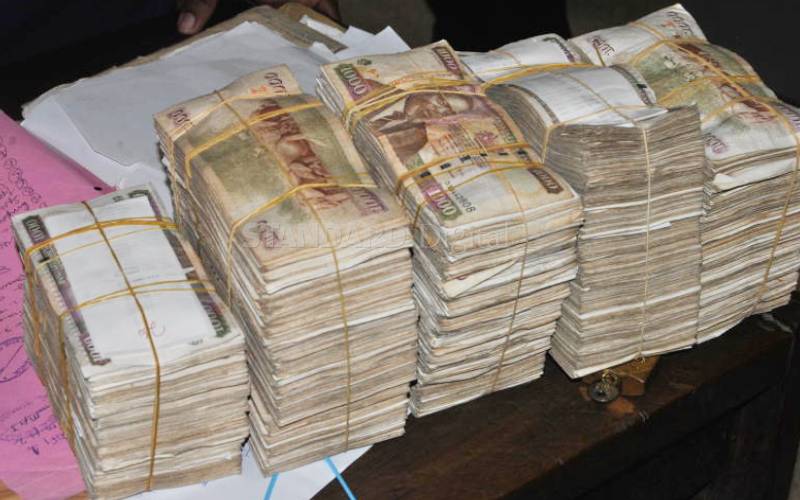 Fifteen MPs have been directed to return more than Sh19.5 million in per diems wired to their accounts ahead of a UN conference that was cancelled due to coronavirus fears.
National Assembly Speaker Justin Muturi yesterday directed that the MPs refund the money following cancellation of the 64th Session of the Commission on the Status of Women in New York next week.
The MPs were to be away in the US for 11 days from March 9 to March 20.
Each MP had been sent Sh120,000 per day in allowances, which translates to more than Sh1.3 million each for the 11-day conference.
The Speaker said his office had received a communication from UN Secretary General's office cancelling the trip due to coronavirus fears.
Complete and total refund
"Those members that were to travel, you will know what to do with whatever facilitation that may have landed in your accounts. You must therefore make a complete and total refund," the Speaker directed.
Countries expected at the conference will now be represented by their permanent missions in New York. The event has also been scaled down from the initial two weeks to one day. Also cancelled was general debate and all planned side events.
"In this regard, I regret to inform the House that the scheduled travel by the representatives of the National Assembly is hereby cancelled with immediate effect, unless contrary information is received from the UN," said the Speaker.
He also warned that the virus scare might affect other scheduled international trips by MPs in future.
"The House should note that the ongoing pandemic may affect other future travels. I, therefore, request members to be patient and bear with us on this matter of international magnitude," he said.
Before the cancellation, chair of the Commission on the Status of Women, Mher Margaryan, had advised that member states consider cancelling the event amid the spread of the disease that has killed more than 3,000 people so far.
"Given the manner in which the situation surrounding Covid-19 is rapidly developing, including the increasing number of travel restrictions, and mindful of the need to balance the continuation of essential activities with the protection of public health, I am recommending that member States shorten and scale down the session," said Margaryan.