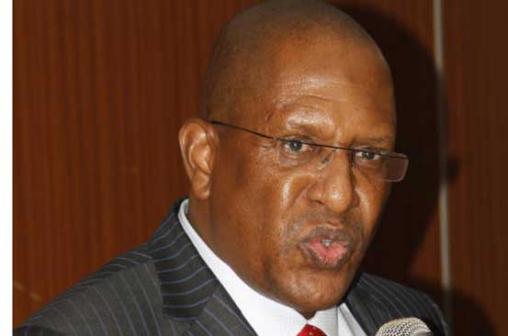 The Director of Public Prosecutions (DPP) Keriako Tobiko and Ethics and Ethics Anti-Corruption Commission (EACC) boss Halakhe Waqo have been sacked into the Tatu City saga.
A constitutional case has been filed over alleged plot by senior counsel Ahmednasir Abdullahi to influence the investigations.
According to court papers filed on behalf of former Central Bank Governor Nahashon Nyaga, Lucas Omariba (former Tatu City CEO) and Rachel Murugi, Tobiko and Waqo are allegedly being influenced by Ahmednasir to overturn the investigations done by the CID.
"The DPP has, in reliance upon the directions and control of Mr Abdullahi Ahmednasir Maalim who acts for Messrs Stephen Armstrong Jennings and Robert James Reid interfered with the investigations and the appraisal on the complaint dated June 19, 2015 by Purple Saturn," the documents seen by The Standard on Sunday read.
At one point, Ahmednasir claimed that Directorate of Criminal Investigations boss Ndegwa Muhoro received Sh50 million, with a promise of 300 acres of the prime land from Nyaga and his team to influence the investigations.
Read More
Muhoro filed a civil suit saying the allegations were defamatory. Muhoro said the letter, which was copied to President Uhuru Kenyatta has portrayed him as a person who works with criminals under investigations to defeat justice.
The lawyer, in the letter, sensationally claimed that the police had been compromised to implicate his client on Tatu City saga.
The letter was copied to the DPP, the EACC boss among other people in Government. On the other hand, it is claimed that Ahmednasir is Waqo's personal lawyer and also closely attached to Tobiko.
Pulling strings
"Mr Ahmednasir is precluded from acting in this petition in view of the obvious conflict of interest arising out of his personal relationship with Messrs Tobiko and Waqo," the court papers by Nyaga, Omariba and Racel Murugi read.
According to Murugi, the first complaint to the DCI was made on June 19, 2015 by Purple Saturn.
After investigations Jennings, Reid, Simon Kinyanjui and Margret Wanjiru ought to have stood trial.
When the four were called to make statements, two reportedly advised them to make parallel complaints against Omariba, Michael Osundwa (another lawyer mentioned in the matter) and lawyer Nelson Havi which they did.
The two files were sent to Tobiko on September 25, 2015 for legal advise in view of the conflict in the outcome of the investigations. The woman alleged that it was at this point that Ahmednasir started to pull strings in favour of his clients. He reportedly wrote letters to Tobiko without copying them to lawyers in the case. "It is obvious that Mr Ahmednasir actions were intended to put pressure to bear, control and direct the DPP to reach a decision favourable to Mr Ahmednasir clients," she claimed.
The petitioners want the court to block Tobiko from referring the investigations files to Waqo and have Ahmednasir blocked from acting for Jennings and Reid.
Teacher Vs student
The claims also spilled into a petition to remove Tobiko from office. In the petition by lawyer Havi, lawyers Ahmednasir, Paul Muite and Erick Mutua are reported to have a relation with Tobiko and Waqo, an allegation they denied in their replies.
Havi claims that Tobiko acted for some of Anglo-leasing suspects as a private lawyer and the two senior lawyers (Ahmednasir and Muite) are acting for the suspects in court and before EACC despite them allegedly have represented the DPP and the EACC boss.
"This is mockery of justice in the highest calibre," he said in a further affidavit to responses by Muite and Tobiko.
He concludes 31-paged reply with a claim that Ahmednasir has control of Judiciary, EACC and the only place he has no access is the CID.
Ahmednasir on the other hand says he was Havi's teacher and allegedly knows his student's gloomy history.
"Mr Muhoro has a history that closely mirrors that of Mr Havi in the legal profession, and can rightly be said to be birds of the same feather even though they are professionals of different callings," the reply reads.
On his part, Muite says he has never given any direction to Tobiko and that Havi's claims should be dismissed. He termed them as nefarious.