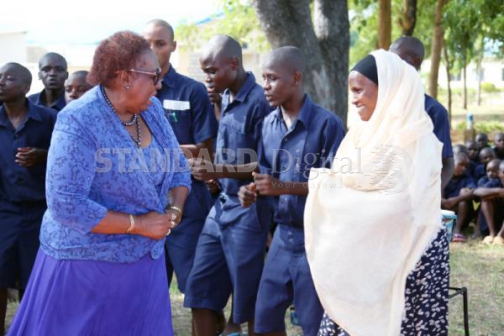 Overcrowding in prisons poses a health risk to inmates and increases incidences of sexual abuse, a Senate committee has said.
The committee on Prison and Borstal Institutions noted that most prisons were overcrowded.
Speaking during a tour of the Shimo la Tewa Maximum Prison yesterday, the committee's vice chairman, Mr Moses Kajwang', said the facility designed to accommodate 700 inmates had 2,042 prisoners.
Petty offenders
"This is one of the things that contributes to sexual molestation as some inmates are forced to share beds," said Kajwang'.
Read More
The committee will be visiting correctional institutions across country then ultimately make recommendations that will guide amendments to the Prisons and Borstal Institutions Act.
The team says laws should be reviewed to ensure that petty offenders are not remanded in prison but are given non-custodial sentences to reduce overcrowding in correctional facilities.
Committee chair Fatuma Dulo said thorough investigations must be conducted before suspects are arrested and charged in court.
"Why don't the police conduct proper investigations before arresting and taking a suspect to court where they then ask for more time to conduct more investigations?" asked Dulo.
The team was also accompanied by nominated senator Zipporah Kittony who said the law needs to be reviewed to ensure the skills learned in prison are useful once inmates complete their sentences and are freed.