In 2022, it will be hard to herd voters into ethnic pens
KEN OPALO
By Ken Opalo | Jan 28th 2022 | 2 min read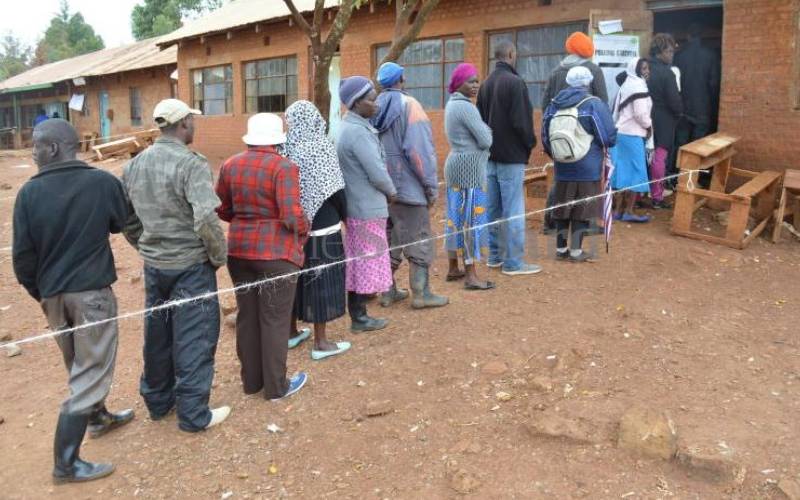 Musalia Mudavadi's political earthquake is the most exciting thing to happen so far in the 2022 presidential election cycle.
By choosing to ally with Deputy President William Ruto, he has made the August 9 race competitive (including in the runoff, should it get to that).
Next, all eyes will be on Kalonzo Musyoka and Moses Kuria. They, too, will soon have to declare for Ruto or Raila Odinga.
One of the interesting features of the 2022 race is the extent to which voters have refused to be herded into ethnic pens by their leaders.
Which leads me to suspect that Messrs Musyoka and Kuria will follow their voters into Azimio and the Hustler movement, respectively. To paraphrase the late Kenneth Matiba, the people will decide!
Voters' refusal to be bought and sold in the political marketplace is a great thing. It heralds the beginning of a voting public conscious of their material interests.
No more reliance on co-ethnicity as a marker of shared policy outcomes. Instead, voters have shown in this cycle that they are willing to hitch their wagons with non-coethnics if it means having a shot at a better life. That is progress.
Oddly, not all politicians have caught up to this reality. Some still think the real campaigning happens in boardrooms, where ethnic chiefs are bought with all manner of threats and inducements.
While elite endorsements will certainly continue to matter, the 2022 presidential election will be won by the side that clearly articulates and promises to address the myriad problems faced by Kenyans.
Simply put, campaigns that are just vibes without concrete material commitments to voters will lose. Agriculture, education, healthcare, housing, jobs, security, SMEs and taxation. These sectors are experiencing specific problems for which Kenyans demand specific solutions.
Any elite deals not in alignment with the kinds of solutions that Kenyans want will not sway the pivotal voters that will decide the presidential election.
-The writer is an Assistant Professor at Georgetown University