What if Uhuru held all his top staff to account?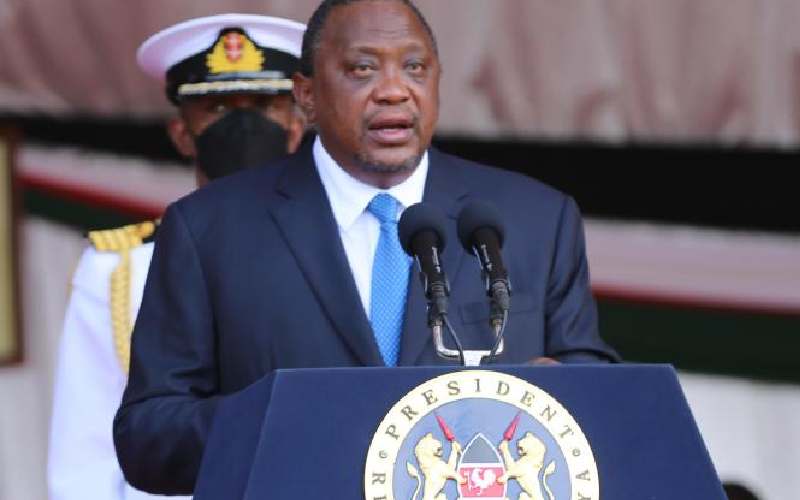 President Uhuru Kenyatta's swift sacking of Wycliffe Ogallo, the former Commissioner-General of the Kenya Prison Service, is welcome news.
It is important to signal accountability in the public sector, with those at the very top bearing the most responsibility in case of glaring failings in their departments. It is under Ogallo's watch that three terror convicts escaped from Kamiti Maximum Security Prison. The specifics do not matter. The buck had to stop at Ogallo's desk.
If only Kenyatta showed the same swiftness in dealing with other calamitous failings of the Jubilee administration over the last nine years. From NYS, to Galana-Kulalu, to Kemsa, to Ministry of Education and countless other scandals, the president has repeatedly stood by his ineffective and at times obviously corrupt appointees.
The result has been a pernicious culture of non-performance pervasive in the public sector. While it is true that there are real-life heroes working for government, who do their jobs honestly and to the best of their abilities, their efforts have been dominated by the constant din of corruption and ineffectiveness. Inevitably, the few rotten apples infect the entire basket.
Ogallo's dismissal is a reminder of how President Kenyatta's inaction has consigned large parts of the public sector to mediocrity and theft. In an organisation as large as the government, the signals coming from the top matter a great deal in shaping the mentality of "street level bureaucrats" and their supervisors. If they see ambiguity when it comes to corruption and non-performance at the top, they will internalise it and alter their behaviour accordingly.
The point here is that on matters of bureaucratic effectiveness, we cannot have our cake and eat it. We cannot blow hot and cold on accountability at the highest levels. It is either we make a culture of high performance as the default and ask all senior public officials to conform, or we settle for the notion that nothing the government touches works.
The writer is an assistant professor at Georgetown University