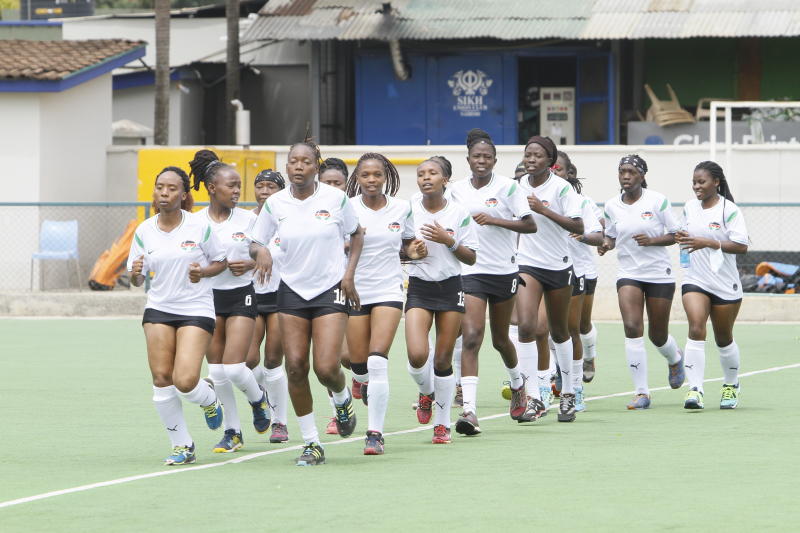 Kenya Hockey Union (KHU) has defended its selection process and criteria used to select the national women's hockey squad for the Commonwealth Games scheduled for July 28-August 8 in Birmingham, United Kingdom.
However, the announced of the 18-member squad on Friday generated mixed reactions on social media with a section of Kenyans questioning the selection criteria.
They questioned why KHU president Nashon Randiek took the mandate of announcing the squad instead of the coach and lack of transparency on the officials who will be accompanying the team.
"If the final team is yet to be named, then why don't you give us the tentative list for the officials too? And why call the reserves non-travelling if the final team is not named?" asked Duncan Simiyu Murunga on the official KHU Facebook page.
"The whole KHU system lacks transparency and that's something all stakeholders of the game should stand up and condemn."
Former hockey player Alvin Wasonga posted: "The team was named by the KHU president instead of the coach doing that as it should be, funny right? When the team was being named, they didn't give us the full travelling delegation, so I wondered what happened this time."
When contacted by Standard Sports, the union's Secretary General Wycliffe Ongori insisted that the selection was purely based on merit.
"We have a selection process involving three stages namely coaching and development committees, selection committee and executive committee. Can you believe that in the 18-players named, the entire process differentiated in only one player? Is that not fair?," asked Ongori.