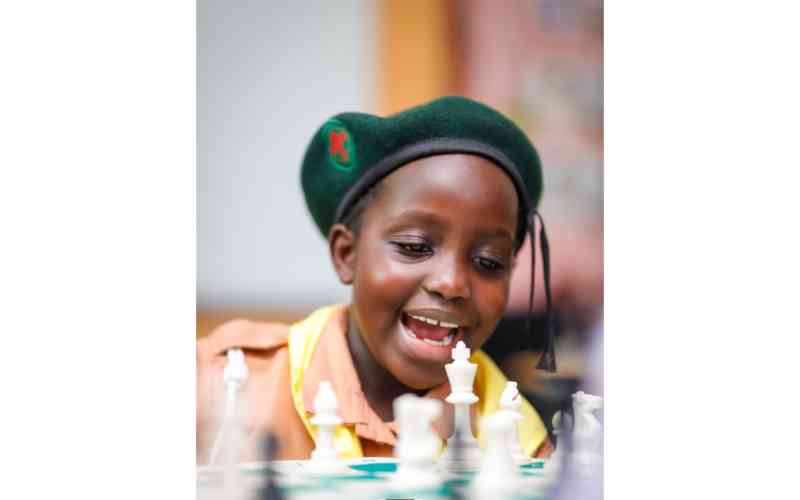 In the past, Kisumu was known for producing sports stars majorly ranging from four disciplines; football, rugby, basketball and hockey.
From Gor Mahia's legend Peter Dawo, the late hockey maestro Saini Kake to rugby great Andrew Amonde, the lake-side city has produced some of the best sports stars the country will forever pride on.
Today, Kisumu has a new star in Samara Zawadi, the new queen of chess in the vast Nyanza region.
Just as her name 'Zawadi' depicts, the eight-year-old junior chess master is truly a gift not only for Kisumu but also for Kenya.
"Chess has taken me places in the few years I have been playing it. Chess is life for me and I want to make history for Kenya in the near future," Zawadi said during an interview with Standard Sports.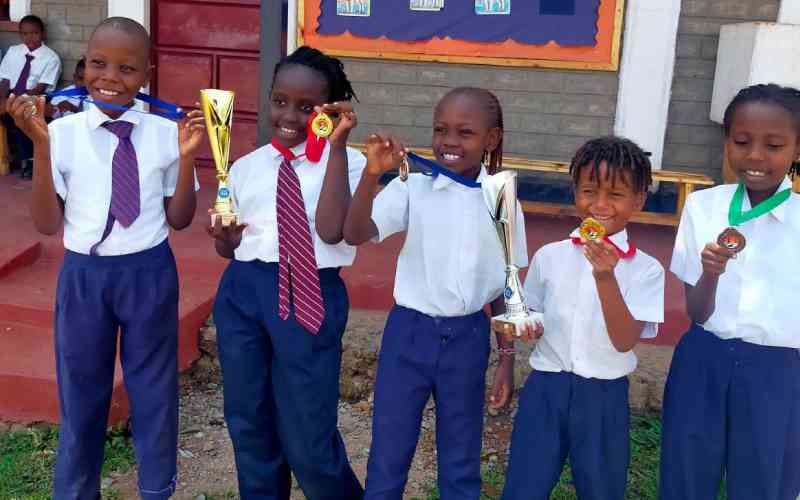 Fresh from winning the 2023 Nyanza Region Kenya National Youth Chess Championship Under 10-girls category last weekend, Zawadi said she is not only gunning for the national title but also targeting a podium finish globally.
Zawadi will represent Kenya at the 2023 FIDE World School Chess Championships that will be held in Rhodes, Greece from April 13 to 23.
"It is an honour for me to fly the Kenyan flag in Europe. My goal is to win under my category and show the world that not only Kenya but Africa can also thrive in board games," she said.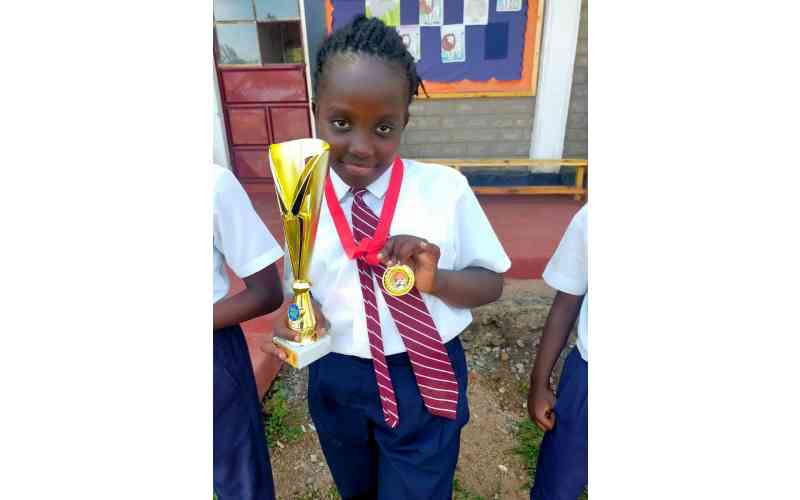 Currently a Grade 4 pupil at The Msingi School Academy located at Mamboleo in Kisumu, Zawadi is a disciplined and hardworking girl according to her coach Jeff Onyango.
"As her coach I think her ability to grasp various chess concepts with ease and the desire to always be the best is what makes her a special talent.
"She's also a very disciplined girl and this is an important attribute that actually helps her in her practice schedule and other areas.
"The secret to chess for me especially when it comes to children and young adults is discipline and constant practice," said Onyango.
"Our future goal is to make her a force to reckon with in the chess world not only in the country but across the borders. We also have eyes on getting her in the national ladies team. We'll keep practicing, her potential is massive," added Onyango.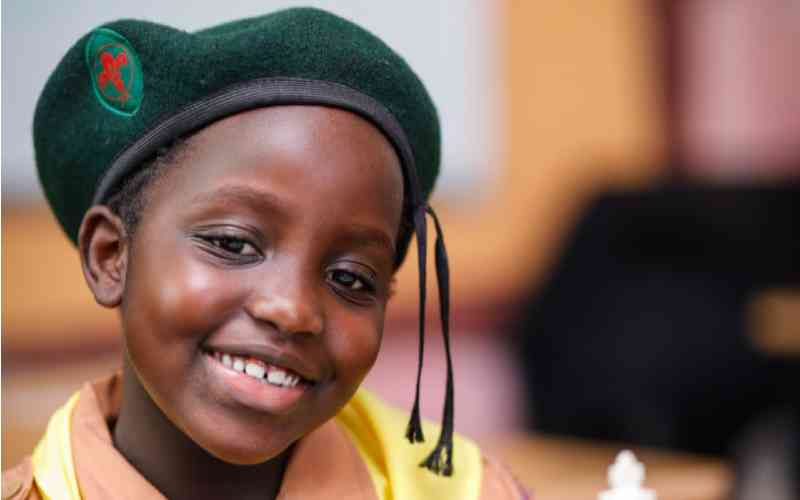 Msingi School Director Patrick Imbuga added that they pride in helping their learners excel both in sports and in academics.
Besides chess, the school offers golf classes courtesy of the Nyanza Golf Club, skating, music and swimming lessons.
"The world is changing and has become competitive. Our children need skills that will help them think and fit in the 21st century. Children should be told to believe in themselves," Imbuga said.
Related Topics