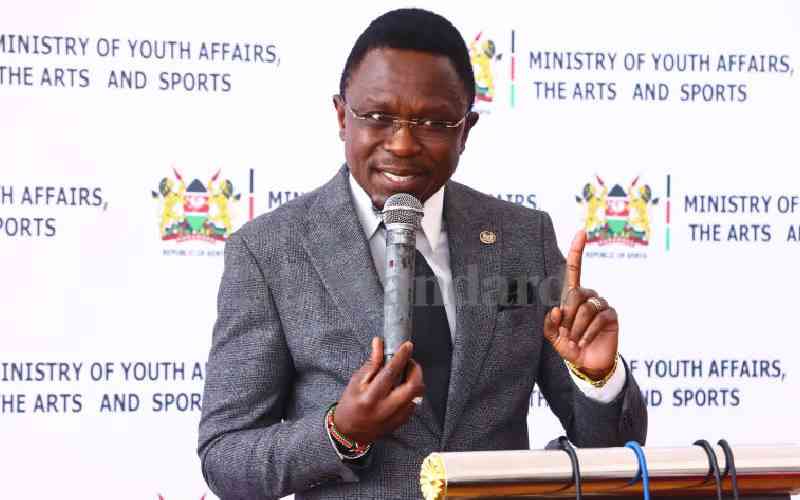 A deal signed between the government and Trace East Africa will give Kenyan artists a leg up in growing their talent.
The programme will kick off with a talent search across the 47 counties before the finalists are selected into an academy.
The top 15 will benefit from scholarship in training, recording and release of their music skewed for international reach.
Speaking during the signing of the memorandum of understanding (MoU) in Nairobi, Cabinet Secretary for Youth Affairs, Arts and Sports Ababu Namwamba said this was the first time such an agreement has been reached in the county.
"Today, we put pen to paper for the first time in the history of Kenya to sign an MOU for the promotion and marketing of creative products. I thank Trace East Africa for the journey that has culminated in this partnership, which is hugely beneficial to our artists," said Namwamba.
He said the agreement had been vetted by the Office of the Attorney General and the Kenya Copyright Board.
"This MoU offers our creatives a number of opportunities, including utilising the robust Trace platform to promote their content globally," he said.
The programme will see trainers (seasoned creatives) take the participants through rigorous training that will see the would-be stars learn skills that will elevate them as creative entrepreneurs. It is a facet of the Talanta Hela government-propelled idea.
The deal is also aimed at establishing a cooperative framework between the parties to provide platforms that equip young people with the skills and knowledge to pursue careers in the creative industry.
Namwamba called on Kenya's musicians and content creators to take advantage of the new agreement to market themselves to the international audience and show the world their prowess.
Trace East Africa MD Danny Mucira said that the MOU was a proper agreement with actionable items that will result in youth empowerment.
"Trace is an empowerment platform where we work mostly with the youth to empower and help them realise their ability to participate in mainstream economy, and this MOU sets the ground to be able to do that through music," said Mucira.
It is anticipated that the programme will run for a year.
Related Topics