A former Presidential escort unit officer to former President Daniel Moi has been dragged into a vicious legal battle with his estranged wife, who has filed for divorce citing mental anguish and desertion.
In documents filed before the High Court in Eldoret, Leah Chepchumba wants the court to dissolve her marriage to Stephen Kipkering Sugut, accusing him of infidelity, cruelty and neglect.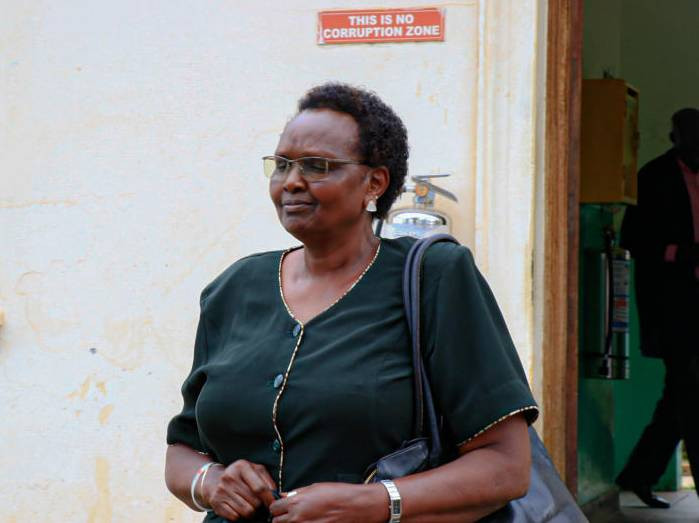 She argued that they had been happily married until 2006 when her husband started exhibiting inexplicable hostility towards her and the children, forcing her to leave her matrimonial home. The couple has seven adult children.
Chepchumba further claims that her husband was a man of ungovernable temper, arrogant and contemptuous, who constantly abused her.
In her petition, Chepchumba cited an incident in 2007, when Sugut faked an attack on himself alleging that he had been shot by people hired by her and the children.
"But investigations by officers based at Moi's Bridge police station showed that the incident had been faked since the shot had been fired by himself from his own firearm and his allegations were only intended to tarnish my name and that of the children," she told the court.
The ex-president escort officer, Chepchumba claimed, had assaulted her several times, causing her bodily harm.
While seeking for divorce, she told the presiding Judge Reuben Nyakundi to dissolve their marriage and direct her estranged husband to continue to provide for her maintenance.
But in defence, Sugut denied the allegations, saying that he had been meeting all his obligations.
He claimed that he is the one who has suffered hardship, torture and mental anguish as a result of neglect from his estranged wife.
Sugut, who has been confined to a wheelchair, accused Chepchumba of nagging, abusing and coercing him with the sole intention of taking over his multi-million shilling property.
"She (Chepchumba) has never bothered to check or even offered to take care of me when I was sick. I am a registered person with a disability," added Sugut.
The Judge directed both parties to provide their written submissions before he gives a ruling date.
The case will be mentioned on May 29.
Related Topics