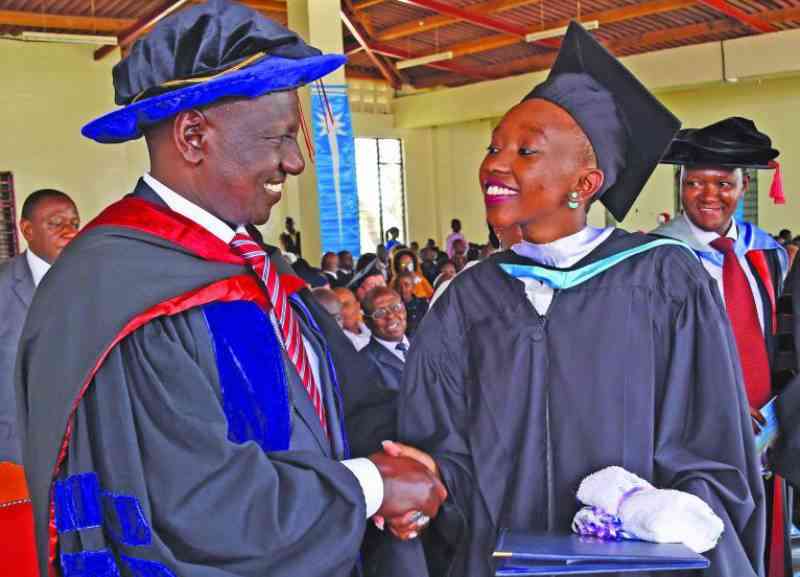 Like every father, the five presidents who have so far been at the helm in Kenya have always had a favourite daughter, some of whom became quite influential, including politically.
Margaret Wambui Kenyatta was elected the city deputy mayor
First was Margaret Wambui Kenyatta (February 16, 1928 – April 5, 2017), founding president Mzee Jomo Kenyatta's first born daughter with his first wife, Grace Wahu.
Of all the favourite presidents' daughters that Kenya has had, it was only Margaret who was courageous enough to venture into the rough and tumble of competitive politics. Her most well known image is that of her adorned in the city mayoral chain presiding over council matters or receiving guests at City Hall and the Embakasi airport.
Mzee Kenyatta's other child with Grace whom he married around 1919 was Peter Muigai Kenyatta. Born in 1922. Peter Muigai rose to become the Juja MP and Assistant Minister in the Office of the President. The overweight widower died in 1979 (one year after Jomo) after a campaign incident during which he fell with a thud and never recovered.
But it was Margaret who caught her father's political bug better, and her earliest recorded involvement in those activities was when she joined Nairobi Convention Peoples Party headed by Trade unionist, Tom Mboya, around 1950.
Margaret, who Jomo wrote letters to during his long sojourn in Britain and incarceration in Lokitaung and Lowdar, was always a father's girl. Between 1949 and 1952, Margaret taught at Kenya Teachers Training College at Githunguri, Kiambu, where her father had been appointed Principal in 1946 after returning from England.
Teaching under measly terms, historians have recorded how the woman who had become the first girl student at Alliance High School (and given the symbolic Admission Number 1000) always grumbled about the low pay at Githunguri, and how her father always overruled her.
It was at the teachers college where she caught the political bug after watching her father's interaction.
When Jomo came back from prison in August 1961, Margaret became his secretary and close confidant, always standing by his side and taking notes whenever he addressed the press.
In the 1962 pre-independence elections, Margaret was elected Dagoretti ward councilor under a Kanu ticket. Dagoretti was still then a part of Kiambu County and it was not until later that she became a city councillor when the area was moved into Nairobi in a city expansion drive in the late 1960s.
After the 1969 elections, she was elected the city deputy mayor, deputising Isaac Lugonzo and in the midterm elections in 1970, she became the first woman mayor of the city serving until councillors hatched a scheme to oust her in 1976.
To preempt the embarrassment of an impending loss, she was appointed Kenya's Permanent Representative to the United Nations before the elections could take place, and she served until 1986.
According to a Kenyatta family source, Margaret was an influential insider in Jomo's court. Respected across the expansive clan of the polygamous Jomo, she was the contact who usually unlocked doors for many at State House and at Gatundu, the family rural home.
"Among the second generation in Jomo's family, she best understood the old man's temperament and had the best timing to get things through for you," said the family member.
Her political prowess would transcend her father's rule, becoming popular with second president Daniel arap Moi who not only retained her at United Nations diplomacy but later appointed her a member of the Nairobi City Commision and the Electoral Commision of Kenya.
Jomo had other daughters including Jeni Wambui born by his second wife Grace Wanjiku Koinange who died in 1950 at childbirth. Jeni who was later married by Udi Gecaga, son of corporate titan Mereka Gecaga. She was brought up by Mama Ngina and many regard her as her oldest daughter.
There is also Mama Ngina's own daughters — Christina Wambui (now known as Christina Pratt) and Anna Nyokabi (now Anna Nyokabi Muthama) who were still too young when Jomo died in 1978.
June Moi could always favourably influence dad
Under second president Moi who had three daughters — Jennifer, Doris and June — it was the last who is said to have been most politically persuasive to the father.
The former president told Andrew Morton who wrote his biography The Making of an African Statesman (published 1998) that he had little joy from his family except youngest son Gideon and June which explains why Gideon Moi was largely a familiar figure around the father.
Moi told Morton that he was frustrated that apart from Gideon and June — his adopted daughter and niece to his estranged wife Lena — his other children did not appear in public when he was president to give him moral support.
According to those who knew the Moi family, June could always favourably influence the father. But she retained a comfortable safe distance from the public eyes and politics and still very few Kenyans could pick her out in a crowd.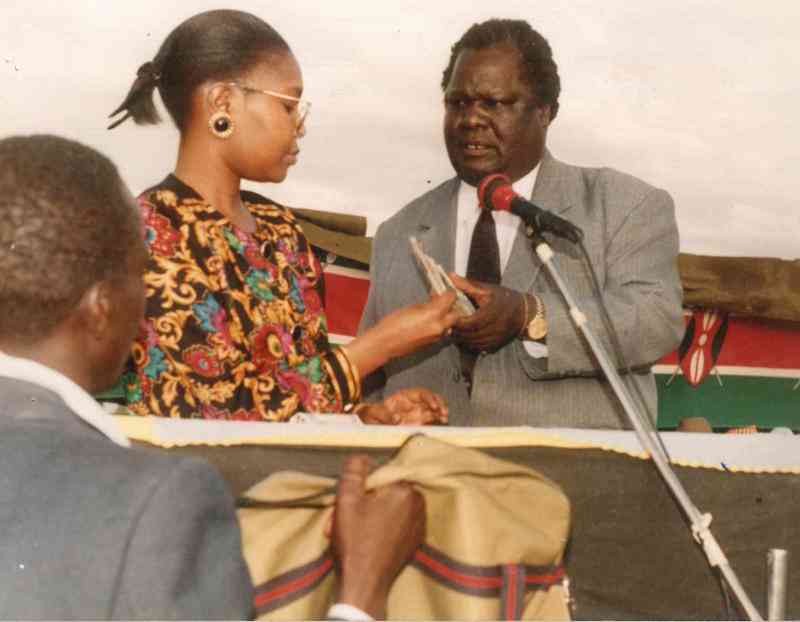 Judy Kibaki grew up grown up managing the family businesses
Enter third president Mwai Kibaki. Kibaki's eldest child and daughter Judy Wanjiku like her siblings Jimmy, Tony and David remained largely out of limelight during their father's five-decade long career in politics.
At the requiem mass for the Kibaki last August, Judy however let out a few secrets saying she had grown up managing the family businesses and had a special father-daughter bond with the former president.
"He remained dad to us," Judy said during Kibaki's burial mass at the Othaya Approved School in Othaya, Nyeri County on April 30.
"He mentored me in so many aspects of life. He taught me patience and to work hard," added Judy, a mother of one.
At the tail end of Kibaki's presidency when his First Lady Lucy Kibaki became indisposed and confined to a wheel chair, and later in retirement, it was Judy who became the official president's escort, hosting State House social events and attending bouquets with the father.
Though clearly an apolitical personality, it was Judy who would be sent to represent the father in funerals of close buddies such as former Finance Minister Daudi Mwiraria in April 2017.
But those who have worked closely with the Kibakis such as former presidential security adviser Essau Kioni said Judy had overwhelming influence within the Kibaki family and ran their businesses first as an understudy for her mother later finally taking over fully.
"Judy was the more outgoing of the Kibaki children and her father considered her more organised than any other sibling. More significantly she was always in the centre of every family decision and the child the parents could consult all the time," recalled Kioni.
But Judy Kibaki had no publicly expressed political views and remained largely in the shadows of her famous parents. When she rode in the presidential limousine, it was largely because she had been invited to escort her father.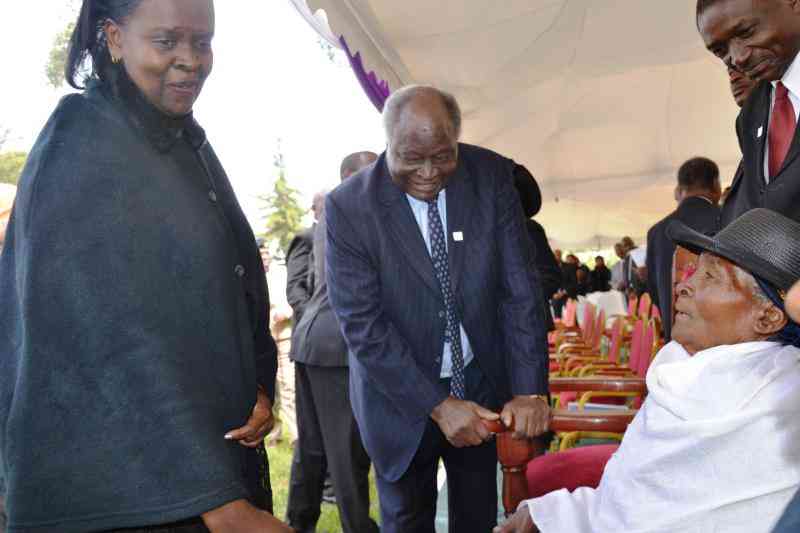 Ngina kept a largely private life
Immediate former President Uhuru Kenyatta, like Kibaki, had only one daughter. Now married to a Nairobi businessman and mother of one, Uhuru's daughter, Ngina, always kept a largely private life.
Her only moments in the limelight in the past was in rare functions of the Kenyatta Trust where she sits as a director or related events such as the African Philanthropic Forum which she graced in 2019 and impressed many with a speech that was listened to by among others her mother and father who was president then.
She has also been known to grace events hosted by anti-jiggers crusader Stanley Kamau but does not make any political speeches. She largely kept off politics throughout her father's reign and rarely graced public events.
And now the current president's favourite daughter Charlene Ruto has been making headlines in the past two months.
What is her game plan? Will she follow Margaret Kenyatta's footsteps? Only time will tell.
Related Topics