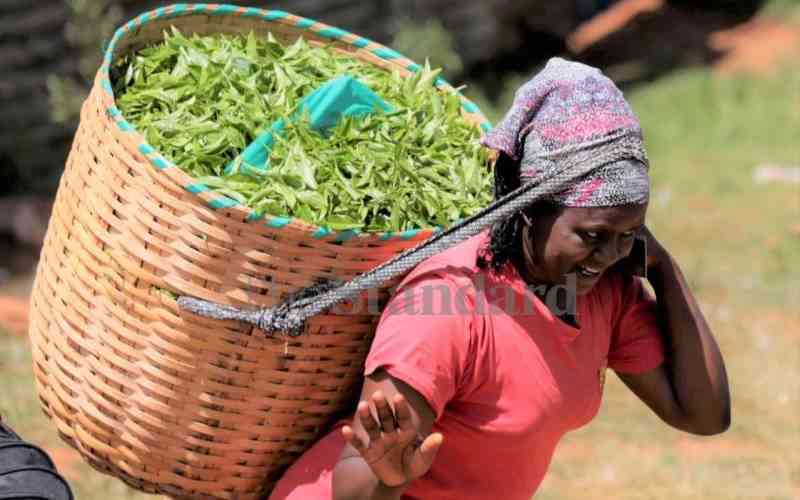 Kenyan tea is among products that have strongly built Brand Kenya in the international arena. Other such products include Kenyan coffee, flowers, tourism and athletics. They have remained resilient with the Kenyan spirit playing a role.
To build the Kenyan portfolio on the basis of agricultural products, each requires packaging into a strong brand towards what the world focus tilts on and market demand. While this is a path to explore, brand sustainability in a competitive environment must be a factor.
For instance, Kenyan tea has cut its niche and we must sustain the brand and grow it further taking advantage of existing structures including trade treaties and bilateral trade agreements between Kenya and other nations. The progress made so far on the tea brand can be traced to strong legal and policy framework as well as political goodwill. The resilience of the small holder tea farmers who are the majority, tops this matrix.
To sustain this, the small holder farmer has remained key and little can be realised if the farmer doesn't get returns. Farmers having money in their pockets has a strong correlation to productivity and quality.
Pakistan is the biggest buyer of Kenyan tea at the Mombasa Tea Auction, taking up 38 per cent of weekly sales and 45 per cent over all, making it one of our best friends to small holder tea farmers.
Recently, Pakistan granted Kenya's request to consider our tea as an essential commodity. This decision coming ahead of the month of Ramadan, domestic demand of tea will increase substantially and help manage the dollar shortage. Egypt takes 18 per cent, UK 9 per cent, while UAE, Russia and Sudan each five per cent, and Yemen 3 per cent, while Afghanistan and Poland each take up two per cent share of the exports.
Looking at the sales volumes, we can fetch higher prices through value addition and diversify into speciality teas. This will help us tap into other markets like Russia, Iran and Germany. And as we build a resilient brand, we should also focus at regional and national level. For instance, in 2014, during the African Union (AU) meeting in Addis Ababa, Kenya and Ghana signed an agreement to boost economic growth and technical cooperation. Our tea is one of the leading in beverages exported to Ghana with an export value of $997.59K in 2021. Out of this agreement, in October 2022, President William Ruto flagged off the inaugural consignment of tea to Ghana.
In the wake of the inaugural-guided trade initiative under AfCFTA on 05/10/2022, Kenya Tea Parkers limited (KETEPA) a subsidiary of KTDA, together with the President, flagged off the first container to Ghana and other West Africa countries. The consignment was made up of flavoured tea bags, black teabags and green tea bags under the name Ketepa pride & Jani Green respectively.
Finally, the reforms spearheaded by the government in the sub-sectors for the benefit of the farmer, act as a catalyst to moving our youth into agriculture not only to make Kenya food secure, but also debunk the myths affecting agriculture.
The writer is CEO of the Kenya Tea Development Agency (KTDA)
Related Topics