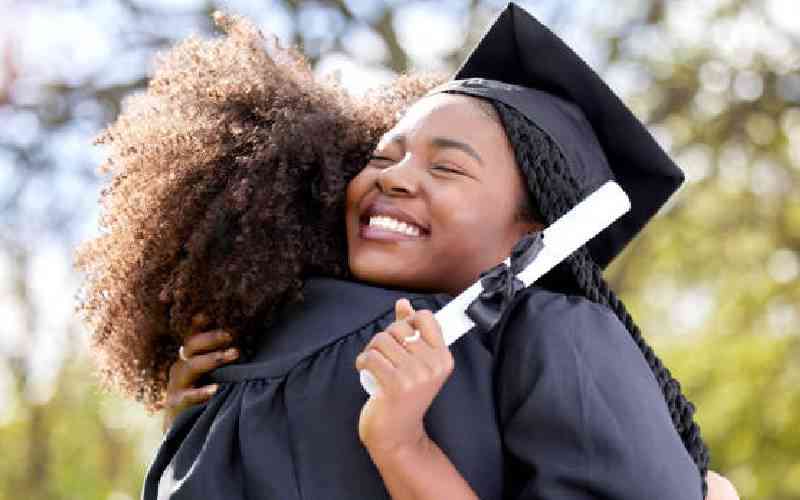 The blame for the current skills mismatch in the labour market has also been put squarely on the curriculum.
The education curriculum has been termed inadequate and university education is now being frowned upon for producing half-baked graduates.
According to the recent KNBS data, the current youth unemployment rate is more than 22.3 per cent for people aged between 20 and 34 years. The question is: Are parents contributing to this high unemployment rate?
Recent studies show that parents have a strong influence on their children's careers. Are our children picking the right careers that are aligned with their values, interests, strengths, and talents or are parents authoritatively taking up that role?
Can a student who joins a university or college disagree with his parents on the career choice and fail to attract consequences? Can parents pay for a course when they have no idea what their job prospects look like? Are we allowing our children to independently pick careers so they can find their best selves and excel, or are we using our traditional myopia to darken our children's futures?
University students are taking courses to please their parents rather than courses that match their interests and talents. This has a huge negative impact on the economy because graduates will enter the job market with no passion for innovation, skills or growth. While some students try changing courses at the university once in their second year, the process is cumbersome and may take a full year.
Students are forced to attend lectures as a routine and not with a desire for knowledge. Some students change careers without their parent's knowledge.
Are parents willing to allow their children to change courses at the university and pursue their new interests? Some parents become hostile when their children mention new careers because they are enslaved to the traditional, linear careers that have perceived guaranteed job offers, health benefits, and pensions.
If you are a parent reading this, do you know the impact of artificial intelligence (AI) on your child's career? Well, before you begin deciding on your child's career, allow me to remind you that artificial intelligence suggests that automation could replace up to 40 per cent of jobs in 15 years.
The World Economic Forum estimates that 85 million jobs will be replaced by machines with AI by 2025. That is not all; AI will also create new jobs and new careers, like machine learning engineers and big data engineers. Are you ready to sponsor your child so they can independently choose these careers?
It is estimated that the Kenyan online gig economy is valued at $109 million and employs over 36,573 gig workers. In the next five years, it is predicted to grow at an annual rate of 33 per cent, with its economy reaching $345 million and employing 98,875 gig workers by 2023.
I wonder which parent decided that their child should be a gig worker. New careers are growing in the gig economy, and parents should start embracing this change and not quarrel with their children when they spend some time on their laptops. If you are a parent, are you aware that your child can work remotely (from home) and earn more than a normal 9am–5pm job?
Many graduates continue to grapple with expensive career decisions in the highly complex job market. Other graduates have had to change careers, which comes with lots of sacrifices and regrets.
Many graduates are now reskilling themselves, thanks to the growth of the EdTech ecosystem. Many online platforms are now providing short certificate courses that are a saviour to many graduates.
The rise of youth unemployment cannot be squarely blamed on the curriculum; different stakeholders have to play their roles and be accountable for their actions.
The Ministry of Education should actualise the Career Education and Guidance Policy by proactively engaging parents as key stakeholders. Parents should support their children in the career decision-making process, even if they are going to pay fees, and not determine careers for their children.
-Mr. Komba is Coordinator- Learner, Alumni Engagement, and Mentorship Generation Kenya
Related Topics