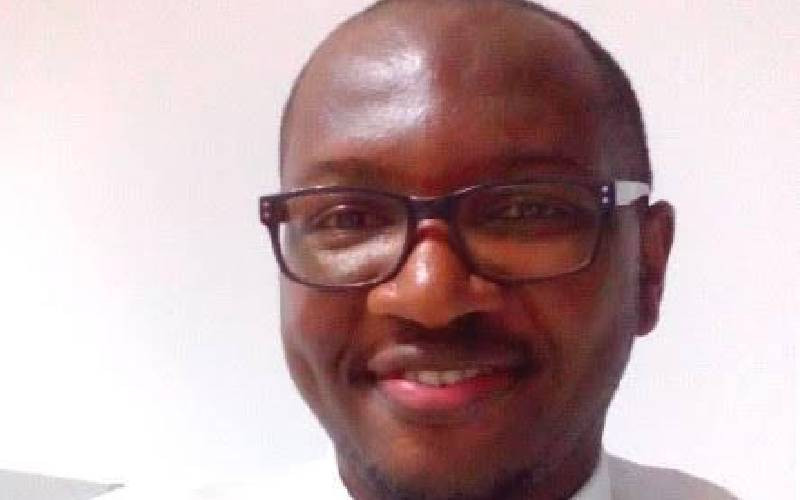 Police have zeroed in on three women who were among the last people who came into contact with the murdered Nairobi Hospital finance boss Erick Maigo.
A fourth woman, who was also on the list of the women who dealt with Maigo, was arrested on Monday in Nairobi and presented before a Nairobi court.
Sleuths based in Kilimani, who are investigating the matter have sought more time to interrogate the woman as they seek the three others.
On Tuesday detectives familiar with the matter told The Standard that the women were identified through mobile phone calls made by the deceased hours before his brutal murder.
Images of some of the women were captured by CCTV cameras as they entered the Woodley home of Maigo on the fateful day. Police are, however, reluctant to share the footage owing to ongoing investigations.
"On that night four women visited him. We want to find out what was their mission "said an investigator familiar with the matter.
Investigators have been exploring CCTV cameras and a mobile phone belonging to Maigo in an effort to find answers to his murder.
A postmortem examination conducted last week revealed that Maigo suffered 25 knife wounds on his body.
Maigo's mobile phone, which is under scrutiny by the police, has also yielded more details of his last communication and the people he was in touch with before his death on Friday.
Maigo was found murdered in his house in Woodley Estate Nairobi on Friday morning.
Preliminary investigations by the police revealed that Maigo, 36, suffered 16 stab wounds. Crime scene investigators said ten of the wounds were on the chest and backside.
Nairobi Hospital Chief Executive Officer James Nyamongo in a press statement asked colleagues to remain calm.
"Unconfirmed reports that we have at the moment hold that Eric's lifeless body was found in his house by neighbours this morning at around 6am," the statement said.
According to the sources, Maigo, who was in the company of a female friend, left his car outside his gate and proceeded to his house.
Inside the house, police found a bottle of whisky on the table but there were no glasses to confirm if Maigo and his visitor enjoyed the drink.
Police also found two blood-stained kitchen knives in the sitting room.
The discovery of the two knives has made the investigators believe that there could have been more than one person who took part in the murder.
At around 5am, CCTV footage captured a different person (not a woman) leaving Maigo's compound, according to the investigators.
Neighbours have, however, confirmed to the police that after Maigo arrived at the house, they heard loud music playing from his house giving an indication that Maigo and his guest could have been partying.
Kilimani police boss Moss Ndiwa last week told The Standard that investigators had received credible information that will help the police unravel the murder.
Related Topics