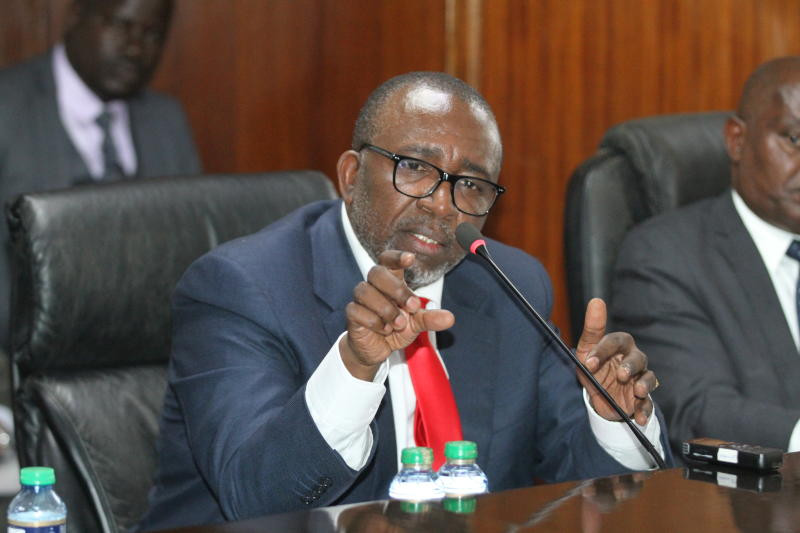 Agriculture Cabinet Secretary Mithika Linturi has sent warning shots to local maize millers who are yet to reduce their maize flour prices, threatening to revoke their permits.
The Agriculture CS has scheduled a meeting with millers this Friday, April 21, to solve the unga pricing issue.
Linturi, in an interview with Citizen TV last night, expressed disappointment in the millers' inability to reduce the prices of maize flour, as directed by President William Ruto.
"I will give millers a notice on Friday. If they are given a permit but are not able to provide the Unga, then they should notify the Ministry because the duty-free waiver extends up to August 6. The millers and any other beneficiary of the permit will be able to discuss any challenges they are facing in the foreign trade" the CS noted.
Linturi said that the government has waived duties on imported maize and rice and gave permits to all millers at the same time.
"Ajab is selling at below Sh170 because it's one of the beneficiaries of the permits that we gave to millers to bring maize into the country. That means, the Ajab and Umi consignments have started coming in," he added.
He reiterated the government's plan to lower the cost of production to cushion Kenyans from the high cost of living.
"When we made these promises, we knew we would deliver. The government's priority right now is to make sure the country is stable, and that is why we are asking Kenyans to be patient," said Linturi.
A spot check by The Standard on Tuesday, April 18, identified only two millers, Umi and Ajab who had lowered their prices.
A statement by Statehouse Spokesperson Hussein Mohammed on Monday alluded that unga prices had come down to between Sh159 and Sh160.
"Unga prices have started going down just as President William Ruto had assured Kenyans over the weekend. Prices have dropped to Sh159 and Sh160, depending on the millers. When the president assumed office last year, a 2kg packet was retailing at approximately Sh230," Mohammed tweeted.
This came in the back of a statement by President Wiliam Ruto, who promised a reduction in the price of maize flour last week.
Related Topics