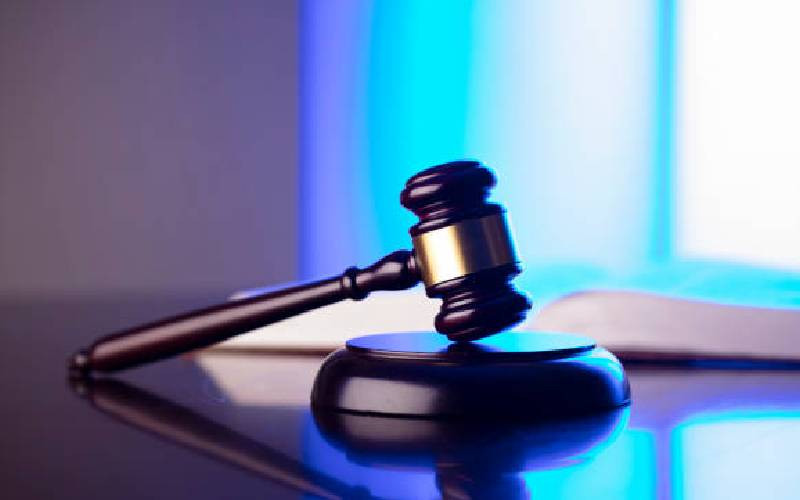 A medical doctor of Somali origin has lost a bid to compel the national government to surrender her identification documents after the High Court found that her birth record listed her foster parent as her biological mother.
Aisha Hassan Moalim has a Kenyan passport and an identification card.
She studied medicine in Mogadishu, Somalia, and obtained a practicing license from Kenya Medical Practitioners and Dentists Council. However, the immigration agency confiscated her certificate from the University of Somalia (UNISO), her high school leaving certificate, and her identification documents.
In court, she argued that the State had illegally withheld her documents, which is a breach of her constitutional rights. However, Justice Mugure Thande found that the court could not intervene as she had failed to appear before the immigration to answer questions about her identity.
The judge observed that in 2018, Aisha traveled using a Somali passport, and shortly after, in 2019, she obtained a Kenyan identity and passport. According to the judge, her birth certificate indicated Gabey Nuno Abikar and Hassan Moalim Mohamed as her mother and father respectively.
She had initially alleged that Nuno had died on January 1, 2010, but she then changed her tune that she (Nuno) is her foster mother.
"The foregoing places questions in the mind of the Court, as to the legitimacy of the documents in question. How was the petitioner issued a birth certificate indicating that her foster mother is her biological mother? Further, how did she travel to Kenya in 2018 using a Somali passport and shortly after in 2019 and 2020 obtain a Kenyan Identity Card and passport respectively? These no doubt are the answers the Respondents seek from the petitioner," said Justice Thande.
The State called senior Immigration officer Christine Kinyua as its witness. She told the court that security officers at the Jomo Kenyatta International Airport (JKIA) arrested Aisha on February 18, 2021, upon her return from Somalia on suspicion that her Kenyan passport and ID were fraudulently acquired. According to Ms Kinyua, investigations further revealed that the Petitioner applied for and obtained a birth certificate for herself and death certificates for her parents on November 16, 2018, and November 21, 2019, respectively.
She then applied for and obtained an internship license to practice medicine and later, a permanent registration. The immigration officer also revealed that Wajir Girls Secondary School denied the authenticity of Aisha's documents alleged to be from the school. At the same time, to get her registration as a medical practitioner, the court heard she used her school-leaving certificate from Imam Shafie Secondary in Mogadishu which indicated her mother's name as Halima Mohamud.
Her birth certificate had a different name. Aisha in her rejoinder asserted that she is a Kenyan. According to her, she went to Somalia in 2000 and returned to Kenya in 2018 after attaining the age of majority. According to her, Nuno was her foster mother and lived with her until she moved to Somalia to advance her studies. On the other hand, she claimed, Halima was her guardian while in Somalia.
Her case was supported by Abdi Mohamed Ahmed. He stated that he was born in Wajir and is a member of Peace Eastleigh Community Association and Eastleigh Nyumba Kumi. Mohamed claimed that he has known Aisha, her foster parents, and other family members for over 20 years and that they are Kenyan citizens.
Related Topics